In this article, we will go over the steps on how to send a Sirona case for Design.
1. Export the file as a .lab file type.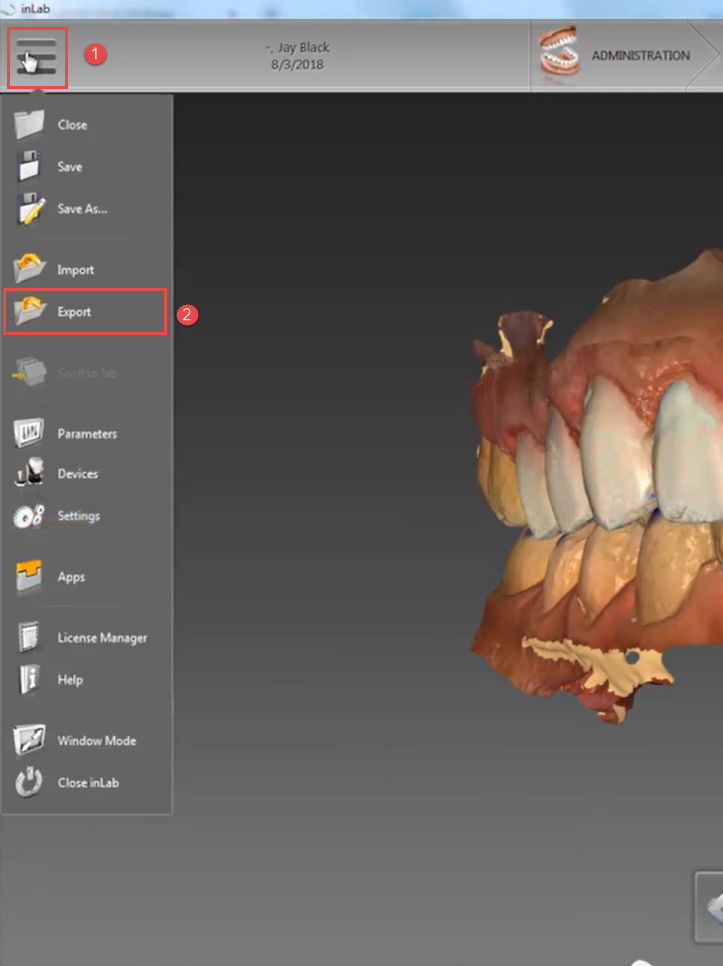 Instructions for uploading your case to the platform:
1. Once this file is exported, open Google Chrome and log into your 3Shape Design Service Account:

https://design.3shape.com/signin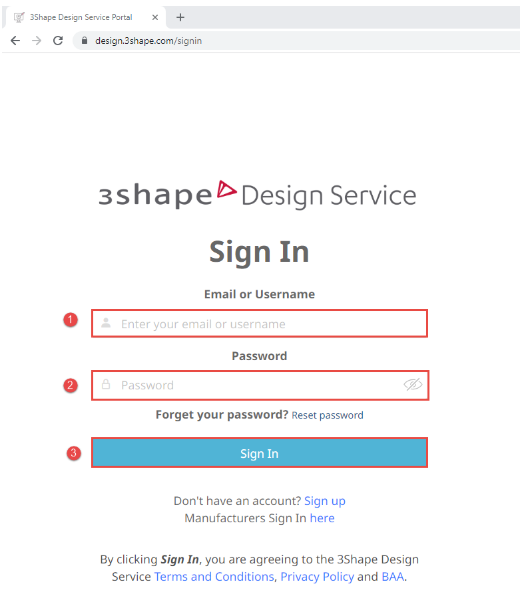 2. There are two ways to upload your case:

- You can drag and drop the .zip file into the platform.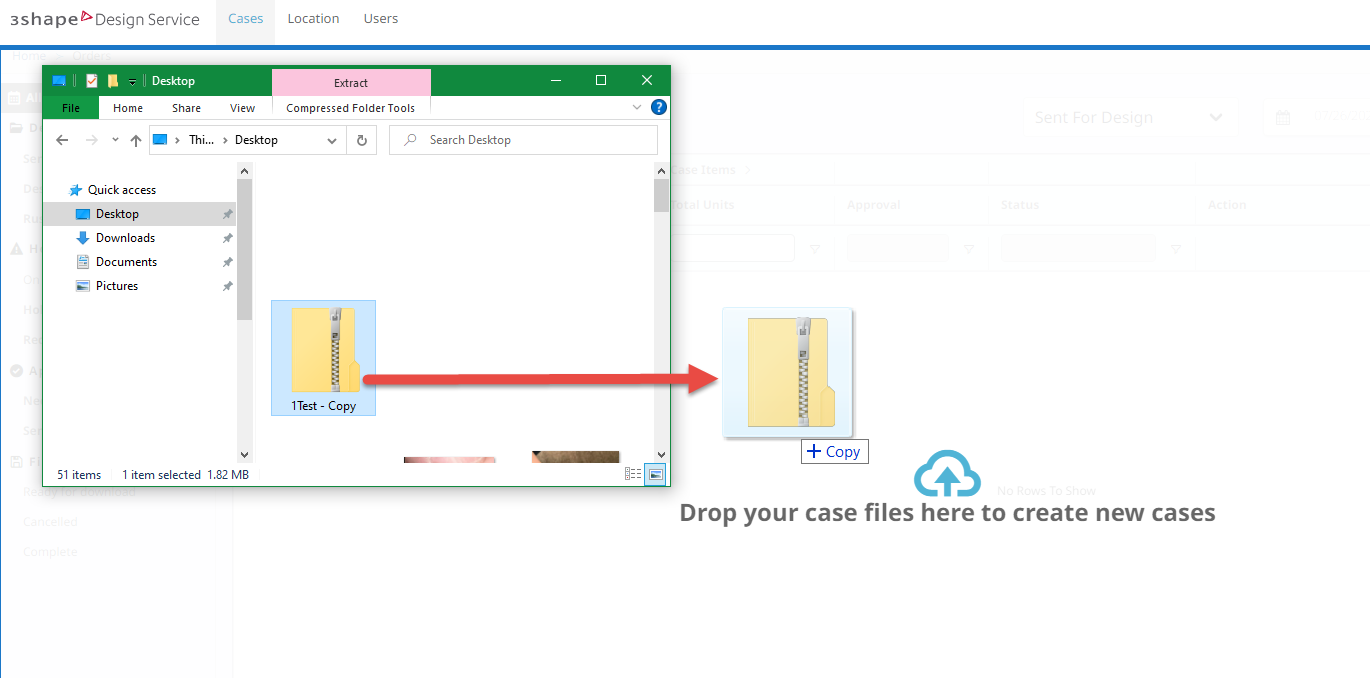 - Or click on the "New Cases" button to Browse for the folder:






Provide the additional information needed on the 3Shape Design Service Portal:

1. Case Attributes:

Name:

Enter the name of the patient or pan/chart number in the name field.
Turnaround time:

It will be predefined

depending on the Design Type Selected. Ac

cess the following link to check the steps on How to check your Price List, this will

contain

pricing

information and

the

different turnaro

und times available

.

3Shape Design Service Platform - How to Check Your Price List

Additional Case Comments:

You will need to fill in instructions that

aren't

covered in the design guide selections

.

Require Design Approval:

If you are using a third-party manufacturing

option

,

please check this box if you want to review and approve the files before they are sent to the manufacturer.






2. Case Instructions:
Design Type:

Select the Design Type needed from the drop-down menu.


Note: The information in the order needs to match the one provided in the Design Service Platform. Please click on the "+" icon to add more Design Types based on your Sirona Order:





Arches/

Teeth

:

This option will be displayed depending on the Design Type.

Go to this option to select the tooth numbering or arch needed and, then click Apply.

Design Guide Codes:

Since we have design centers across the globe, typed instructions

don't

always translate to what you are looking for. Our goal is to give you back your orders correctly the first time, so we created what we call design guide codes.





Click Here to Know How to Add Design Guide Codes when Sending a Case




Click here to check the Standard Denture Offering Design Guide Codes





Destination:

Select the manufacturing destination that can be "In House" or a third-party manufacturer.





Send the case for design:

Click on the blue paper airplane to submit case by case or click on "Send All Cases" to send several cases for design at the same time.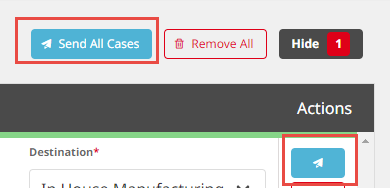 Once the case is designed you will get it back for review and all the files will be available for you to download.

For further questions or assistance please contact support by phone, chat, or email us at designservices@3shape.com