After the design of your case is completed, the case will be ready for review and approval, once reviewed and approved you will have two options:


Download the finished design file, for in-house manufacturing or you can also send the files to a third-party manufacturer by yourself.
We can send the files on your behalf to your pre-selected third-party manufacturer.
How to review and approve a case
Go to the 3Shape Design Service portal and Sign in!
2. Click on the "Needs Approval" folder and click on the order ID of the case that you want to review and approve.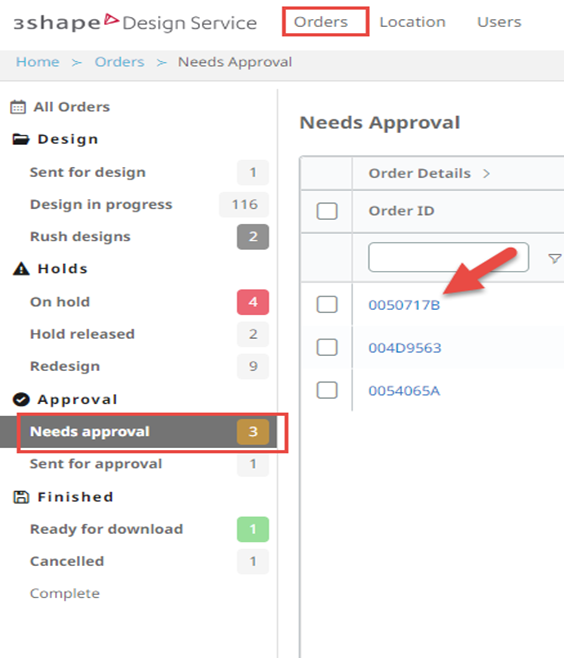 3. Once the case is opened, click on the "Actions" button and from the drop-down menu click on the option: "Review case".



The files and information for the case will be displayed for you to review, (STLs, Quality Control images and any other additional attachments/ documents).


4. Once reviewed, click the check box that appears in the lower left corner at the bottom of the window. This message indicates that you approve the case.
5. Click on the "Approve and Manufacture" button.



If a third-party manufacturer was selected, we will send the files on your behalf, and you will not need to do any other extra step, if you selected in house manufacturing, the files will be ready for you to download.


For further questions or assistance please contact support by phone, chat, or email us at designservices@3shape.com