The following article will provide the step by step on how to change the settings in your Dental Manager to either keep or remove the patient information when sending a case through the 3Shape Design Service button or the Automate Integration and reimporting the case back into 3Shape Dental System.

Please follow the nest steps:
Access your 3Shape Dental Manager.
Open the Control Panel.




Navigate to "Dental Manager" and click on "Third Party Applications."




Click on the 3Shape Design Service or 3Shape Automate Extension.




Navigate to Settings and check or uncheck the "Remove patient Information" box.
To

keep

the

patient

information

when

the

order is reimported,

UNCHECK the box.

To

remove

the patient information when the order is reimported, CHECK the box.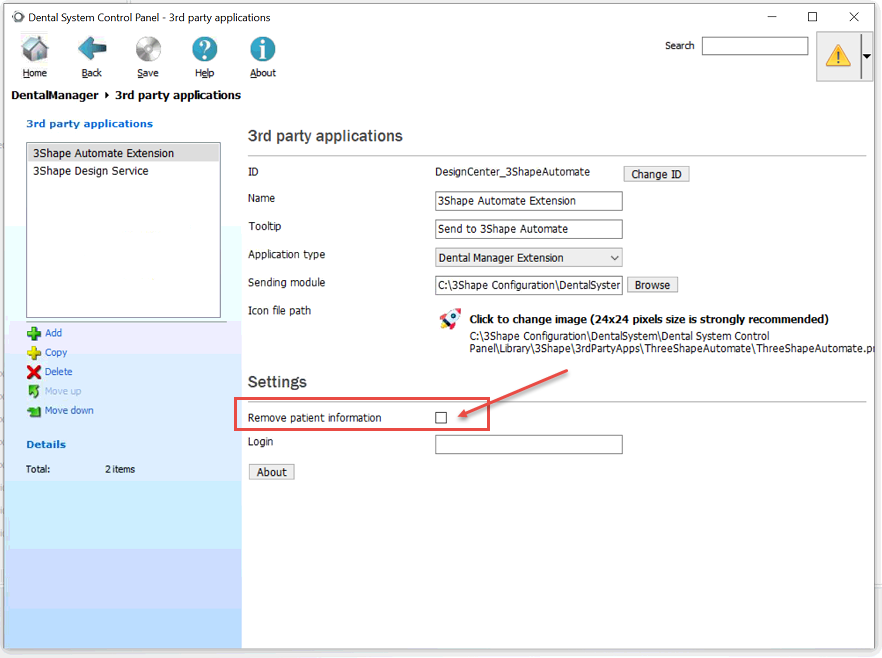 Please email Customer Support at designservices@3shape.com or Chat with us for any further questions!