In this article, we will go over how to update your credit or debit card information on the 3Shape Design Service Platform.

Unfortunately, for security reasons, our customer support staff cannot take your credit card information over the phone. Therefore, to update your payment method using self-service please access your 3Shape Design Services Platform and follow the next steps:
1. Please click on the "Location" tab.

2. Please navigate to the "Billing Details" tab on the left side of the screen.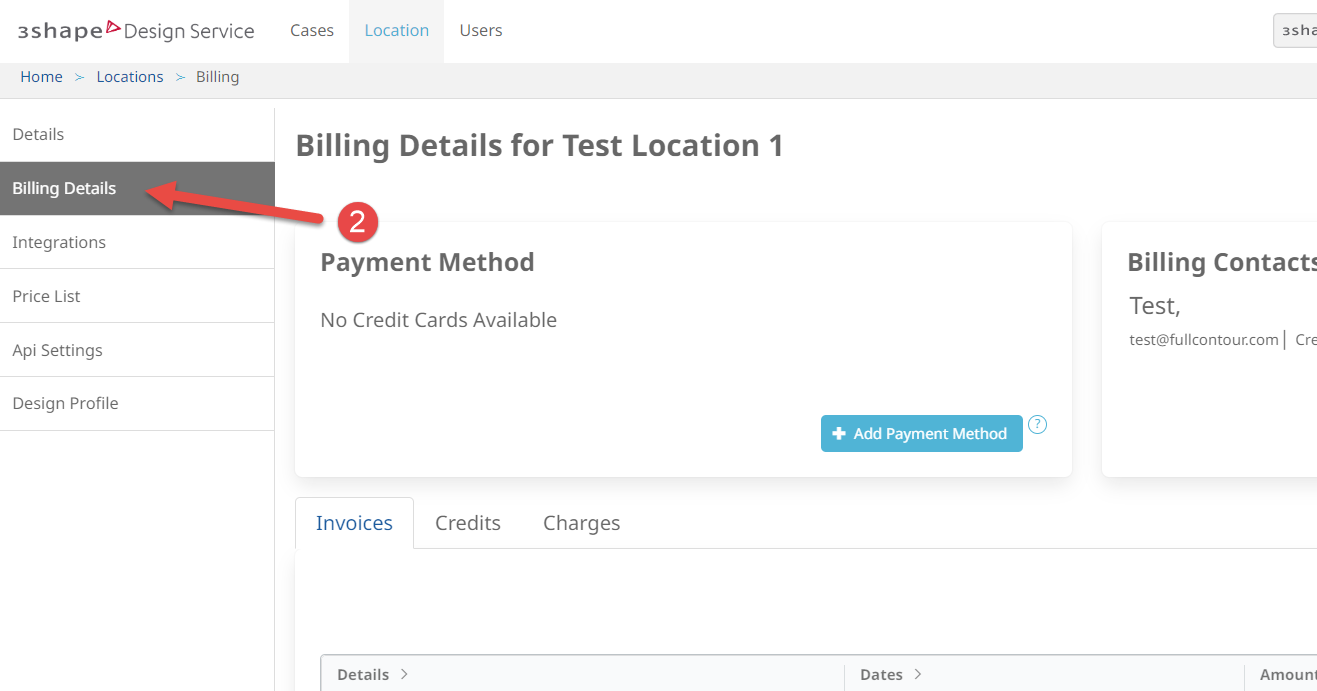 3. Please click on "Add Payment Method" and complete the blank spaces with your card details.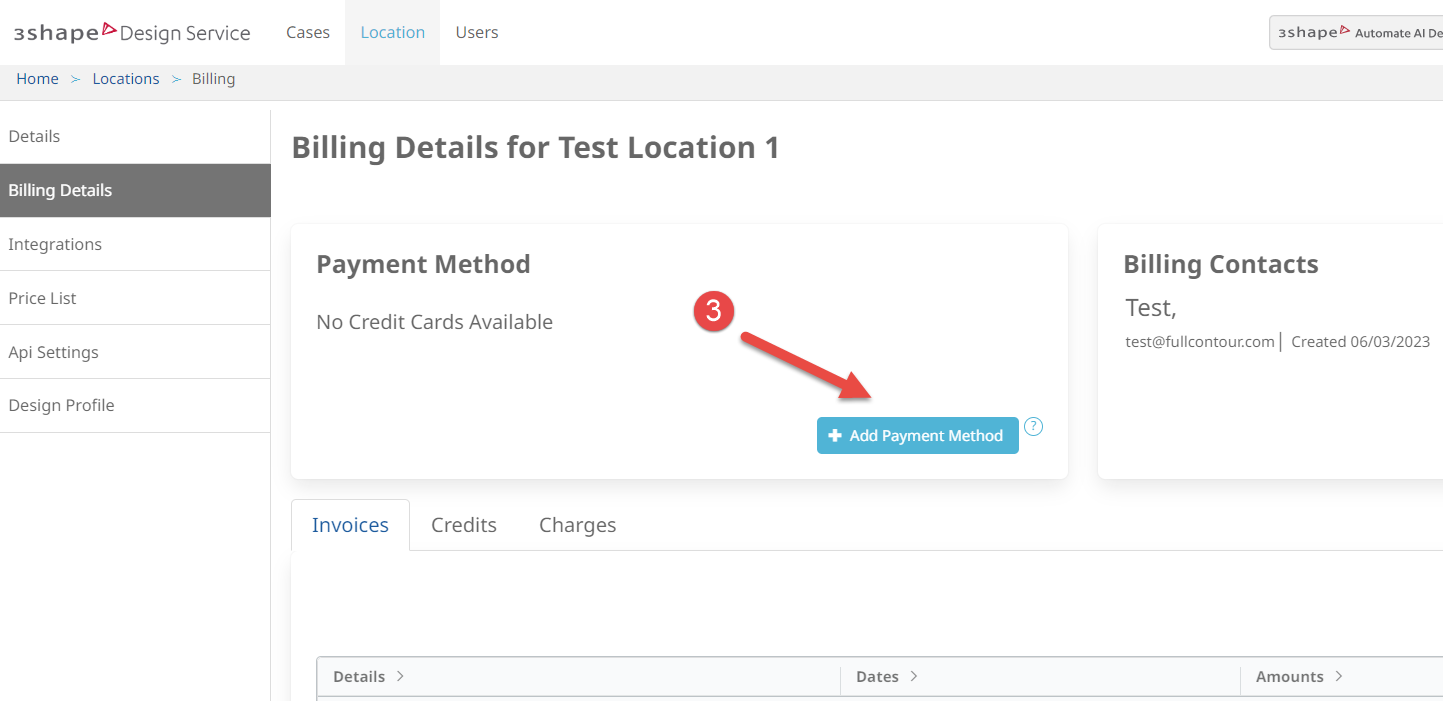 4. Finally Click on "Create" to save the information and complete the process.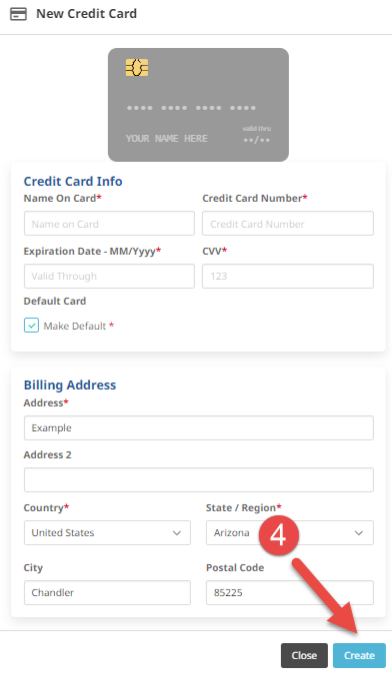 If you already had an existing card on file prior to adding the new one, you can remove it afterward, this is because existing cards cannot be edited.

If you experience any issues adding the credit card information or need extra assistance on these steps, please contact us by phone, chat, or email at designservices@3shape.com.