The following article will provide the steps on how to adjust the settings in your Dental Manager in order to Output the die model with your orders.
If you download a 3Shape Automate case, reimport it back into 3Shape Dental System, and redesign it then the die that was generated the first time will no longer be accurate. The die doesn't regenerate automatically if there are any changes made.
Please follow these steps.
1. Open your Control panel.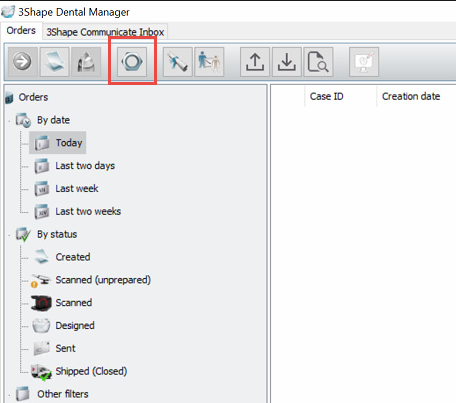 2. Navigate to "Site Settings" and click on "Manufacturing Process".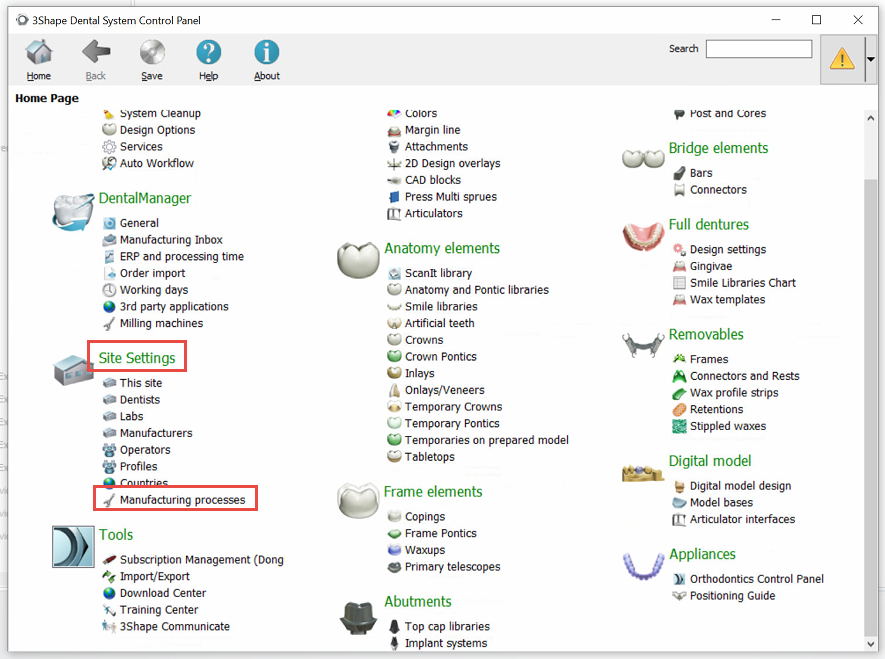 3. Select the same material or materials you are using on your orders and checkmark the "Output die model" box.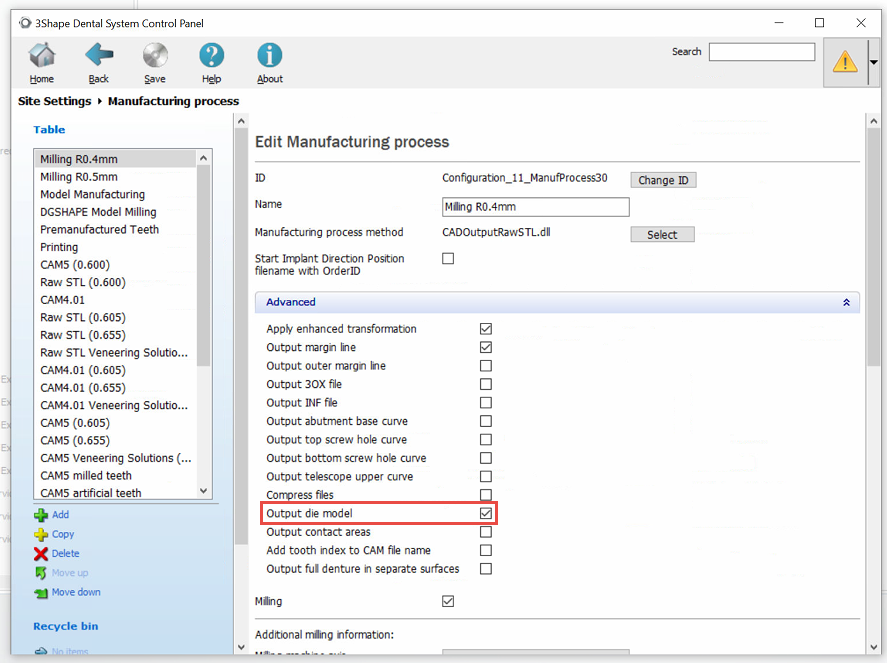 5. Click "Save" and close the Control Panel by clicking on the "X".