In this article, we will provide instructions on how to review the credits added to your account.

Log into your 3Shape Design Service Account, Please click here.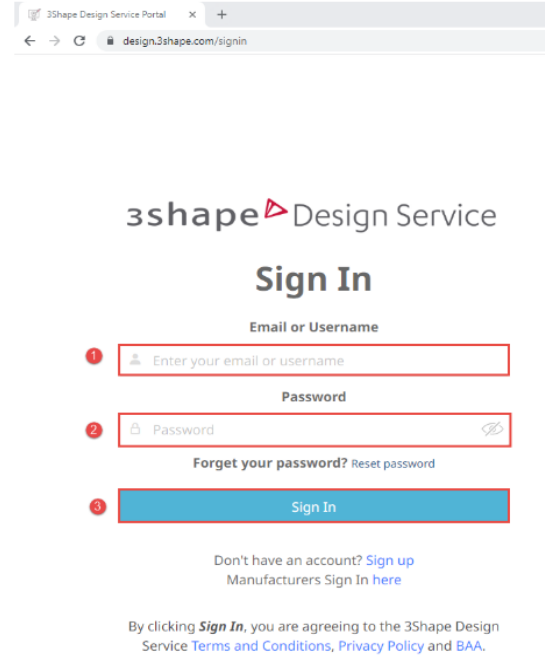 1. Click on the "Location" tab from the upper main options.

2. From the left menu, select "Billing Details".

3. Choose the "Credits" section.

See the image: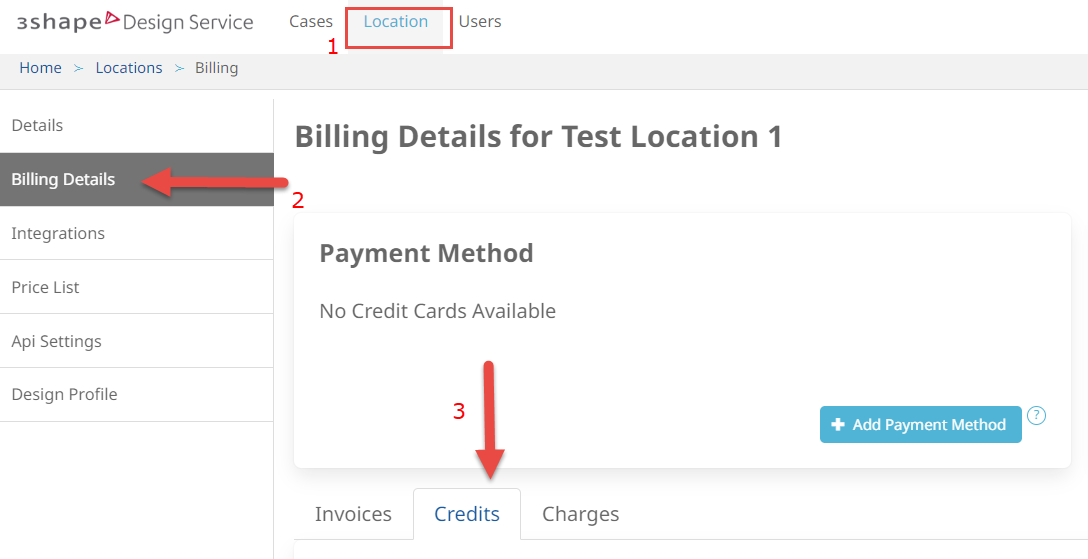 You will find every credit that we add to your account and the details of it.

You can check the "Memo" section to find the description of each credit and the expiration date.





Also, you can click on the arrow next to each credit ID to display any additional credit details:





Also, see that you have access to the " Charges" or "Invoices" sections and details.
Please click here to check the steps to Locate your Invoices.

Please let us know if you need any extra help with this process or if you have more questions.

We can be reached by phone, chat, or email at designservices@3shape.com