In this article, we will go over what is needed to send an RPD case to us for design
To start we will need both the upper and lower STLs zipped together with a 'texture' scan (if available) This can be in a zipped folder you have created, or the order can be exported from your 3Shape.
Note: We design RPD's in 3Shape only, we do not design RPD's in exocad or Sirona.
You will drag and drop the zipped folder and choose RPD as the design type, the correct arch on the arch chart, and any design guide codes that match what you need.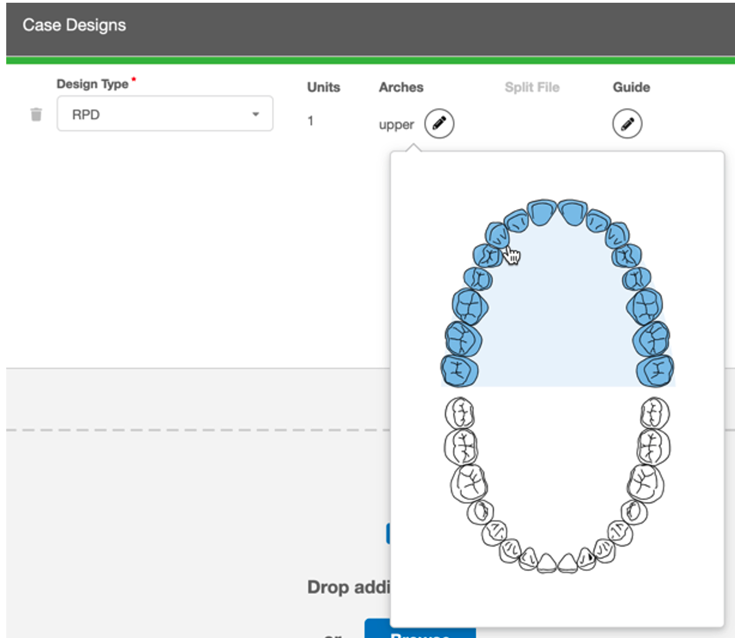 *There are no default design guide codes for RPD's
Select the correct Design guide codes in the design guide section. Once you have all the design guide codes selected, please provide any remaining instructions that the codes didn't cover, in the instructions box. Lastly, choose the manufacturer you wish to send to or choose 'In house manufacturing' if you are manufacturing yourself, or want to send the finished design to a 3rd party manufacturer at a later time.
Note: What is a 'texture' scan?
A pencil drawing is performed directly on the cast (NEVER use a Sharpie type marker). As a reminder, it should include the following:

Major connector type,
Mesh retention area,
Post type retention if required
Guide planes position,
Rests position,
Different clasps,
Tissue stops, etc…

Bead lines are carved if required and any positive bubbles are removed and voids are filled
Scan is performed selecting «texture scan» option in the scan settings
STL file is generated from a scan of the cast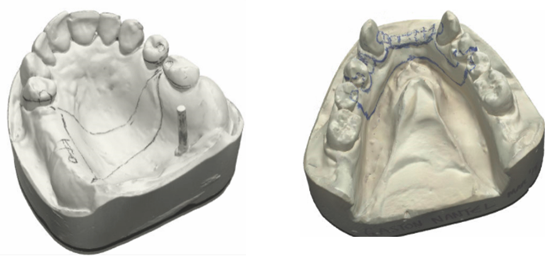 Once all steps have been completed you are ready to send. Just click on the blue paper airplane to send. The turnaround time is 24 Hours!
Please email Customer Support at support@fullcontour or Chat with us for any further questions!