In this article, we will go over how to upload, download, and edit an Automate crown design in version 2021
THIS IS ONLY FOR 3Shape Dental MANAGER 2021
* You can upload and download more than 1 case at a time inside 3Shape
Step 1:
Select the case you are wanting to send and click the upload Icon. Make sure the check mark box is selected, choose the turnaround time, and click upload.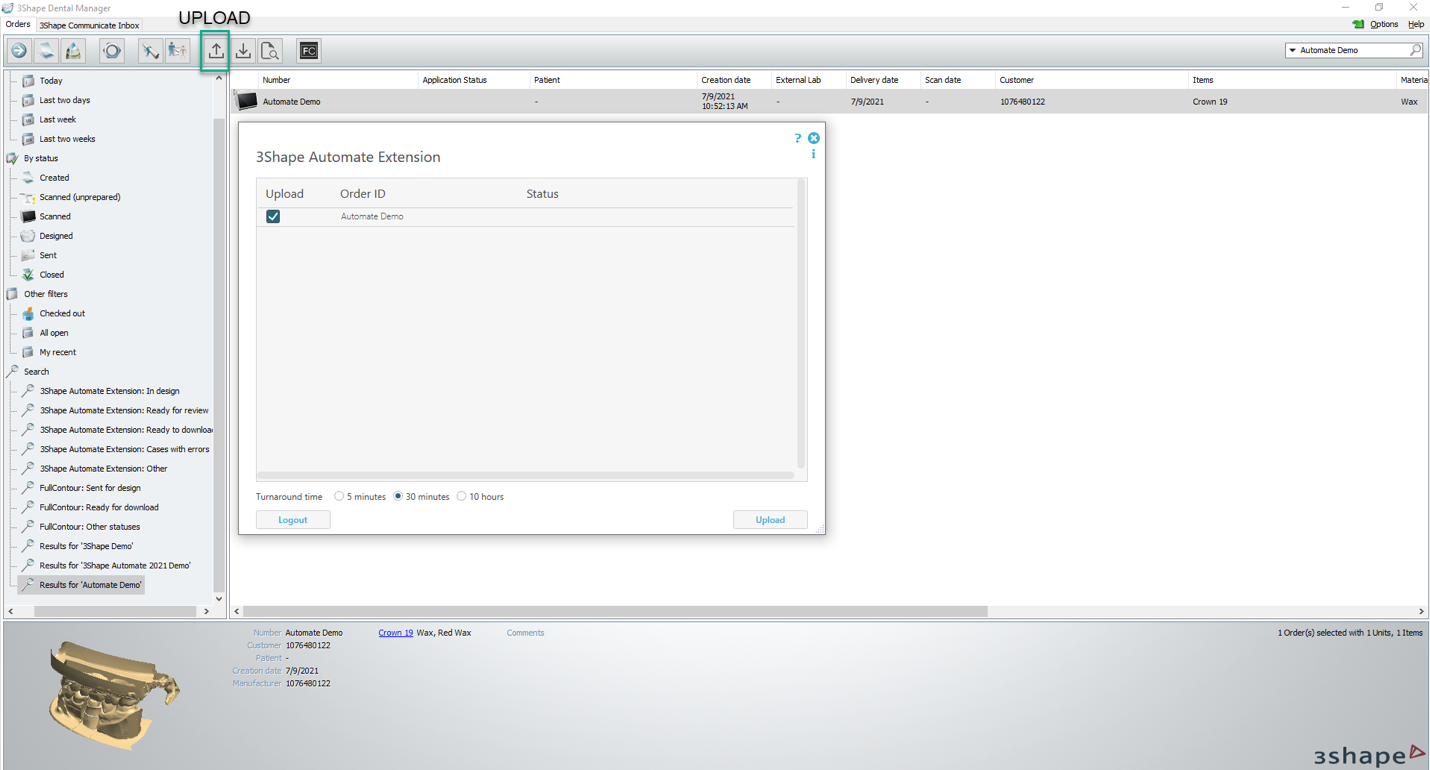 If you need to change the contacts and occlusion before you send, log into www.automate.3shape.com , hover over your email address and click on Set Upload Defaults. From here you will be able to change the contacts, occlusion, and undercuts.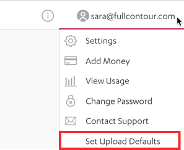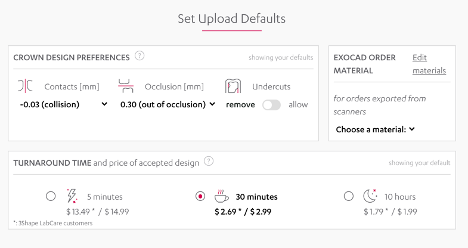 Your 3Shape order will automatically be updated to the checked-out status and you will be able to see the status of the order under the Application Status column.

Step 2:
Once the order is ready to view you can click on the Paper with the magnifying glass or open Automate in your browser and view the QC images.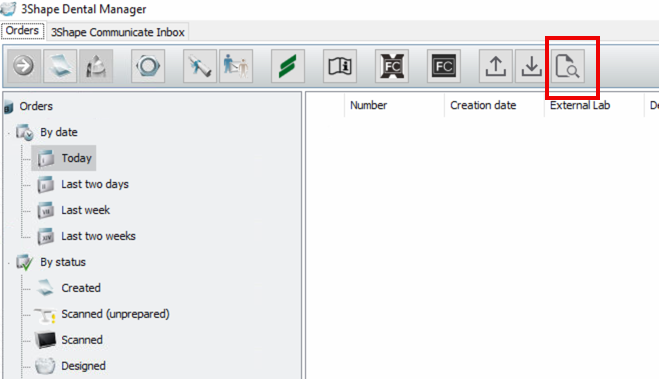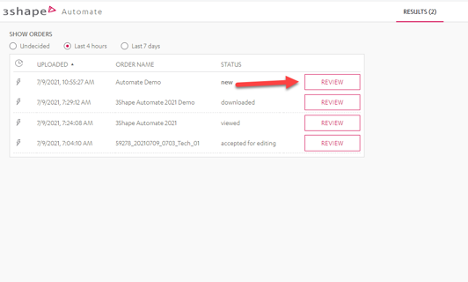 Step 3:
Once you are ready to import your order back into 3Shape you must click the Accept For Editing button or the Accept As Is button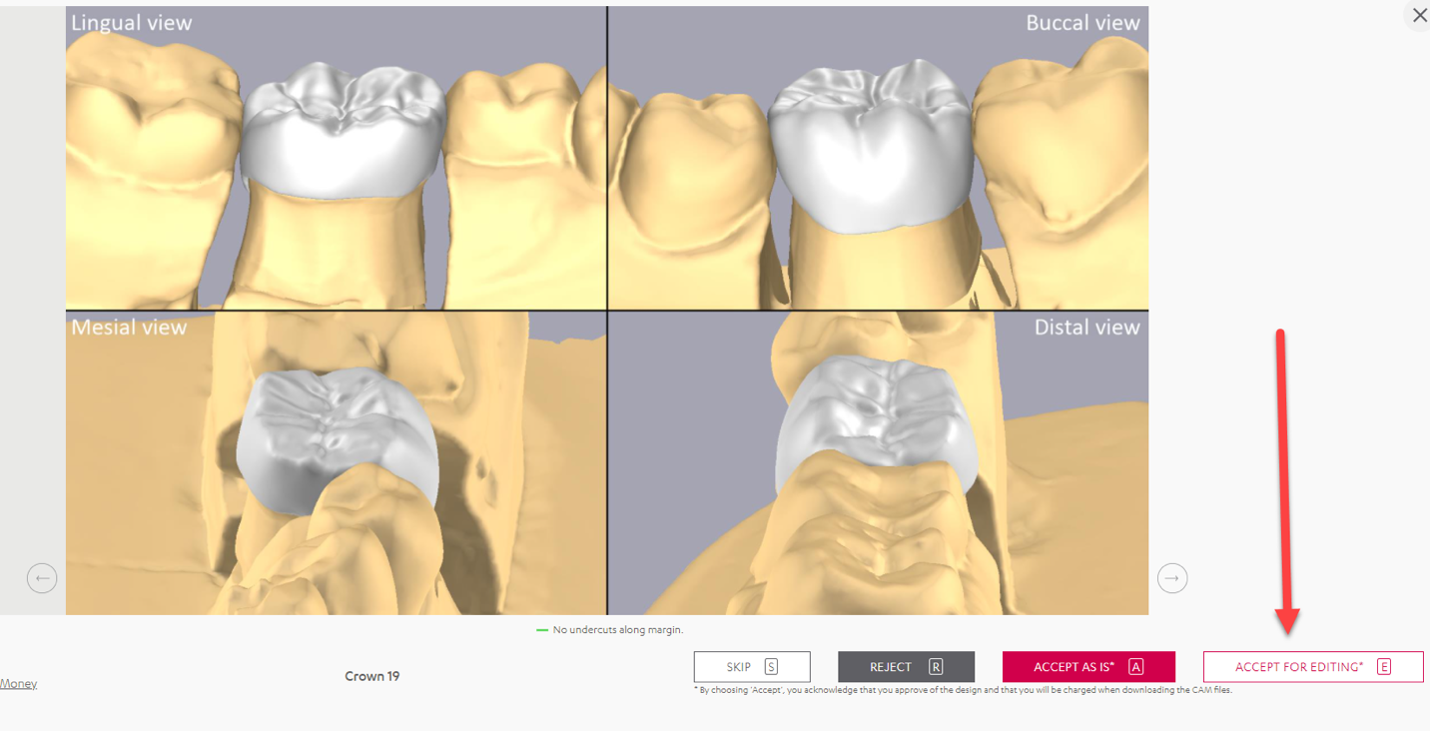 If you choose the "Accept As Is" button, the moment you download the case back into your 3Shape it will produce a manufacturing file and place it in your manufacturing Directory
If you choose the "Accept For Editing" button, after you download the case back into 3Shape you will need to generate cam or send to the manufacturer of your choice; ex. Argen
Step 4:
Go back to your 3Shape Dental Manager and you will see the status of the case is Ready to download.

Step 5:
Click on the case and select the download icon. Make sure the box is selected next to the order ID and select download.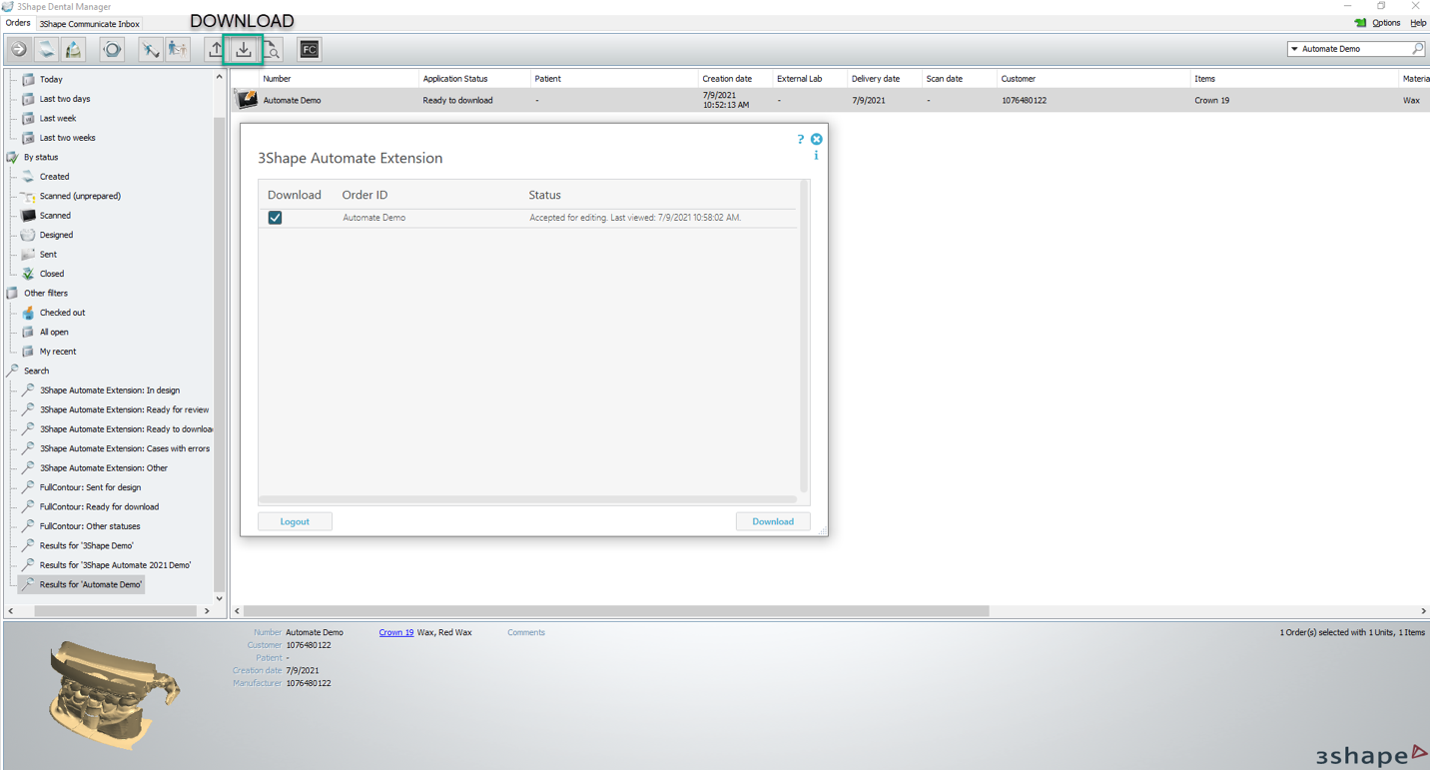 Once the case is downloaded it will change the category of the case from scanned to designed. From here you can generate CAM or you can right-click and select Redesign to alter any part of the design you see fit.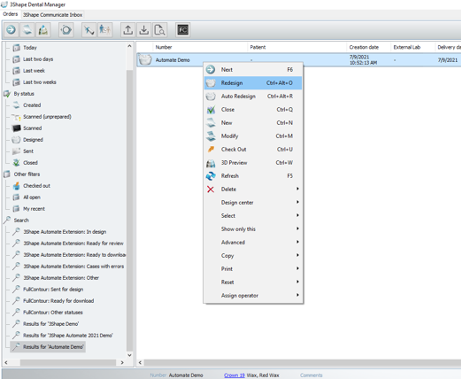 Please email Customer Support at automate@3shape.com or Chat with us for any further questions!