In this article, we will go over how to import finished designs back into 3Shape Dental Manager
If you need help downloading orders from the Platform please see the article:
3Shape Design Service Platform - How to download a case
Step 1:
Go to Dental Manager, right-click ANYWHERE on the screen, and hit "advanced" then "import"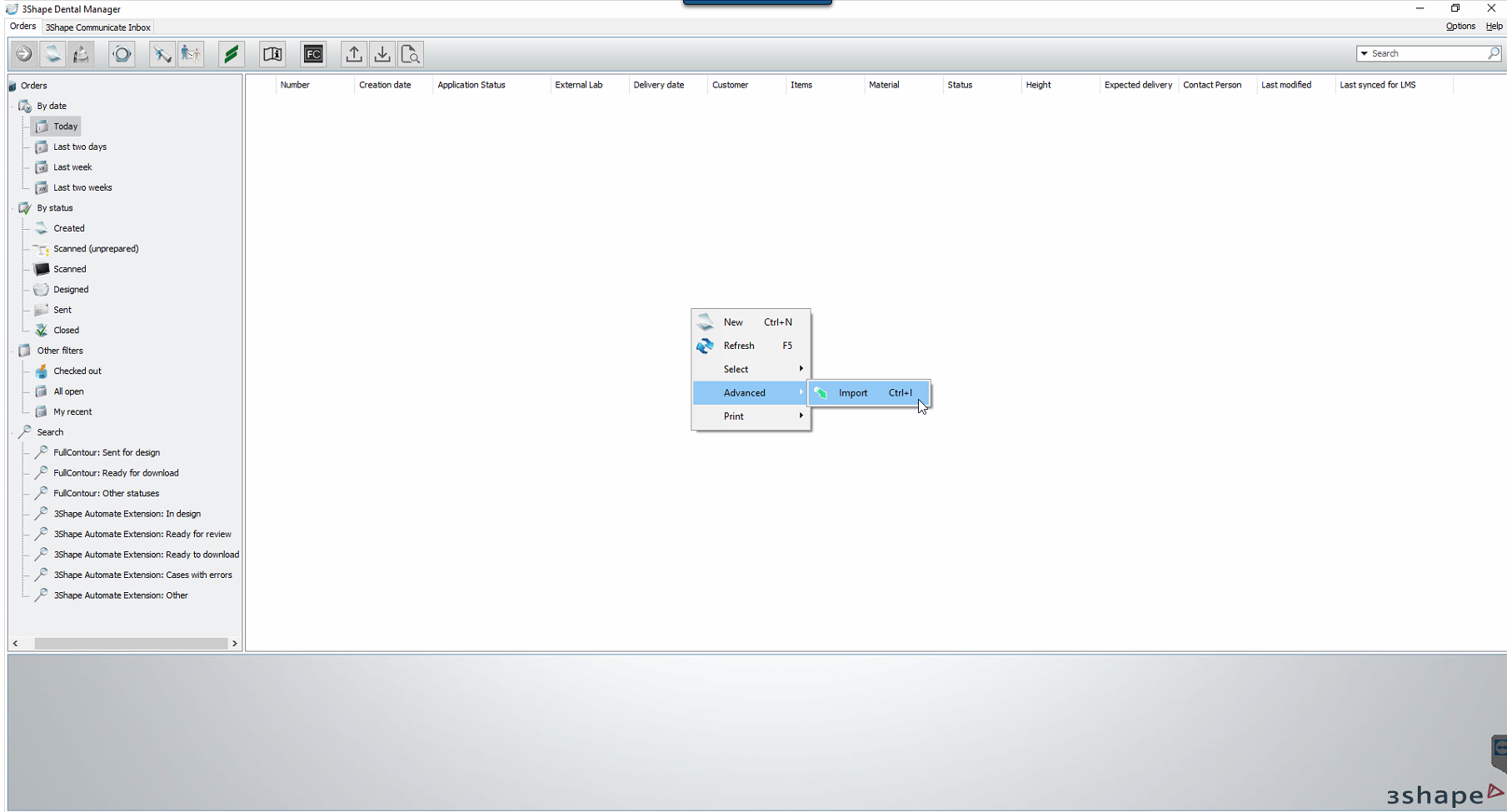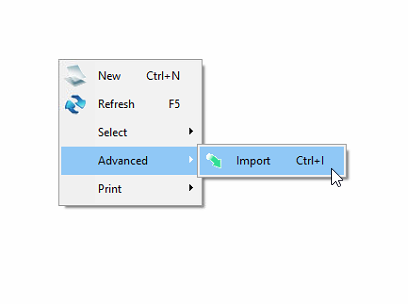 Step 2:
This will pop up, asking you the type of file you'd like to import, ALWAYS select "Import complete 3Shape order".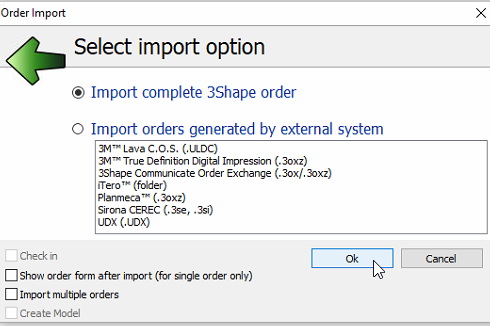 Step 3:
Find the file you downloaded from the 3Shape Design Services Platform. Click it and hit "open"
Step 4:
Go ahead and click "yes", this pop-up is asking you if you would like this order to be updated from the scanned status to the "designed" status in your Dental Manager.

Step 5:
Once you have imported the file, it is like you designed it in-house yourself.
You can Right Click> and do anything you need to do with the case!
For further questions or information on pricing please contact support by phone, chat, or email us at designservices@3shape.com