In this article, we'll look at preventing your cases from being put on hold by having your DME files exported from 3Shape Dental System and sent to 3Shape Design Services.
Once you send your first case, it is possible that you may see it put On Hold and one of the most common reasons for that is missing DME files. We do our best to stay up to date with DME files, but it is impossible to have all of them up to date all the time, especially if you have some custom settings in your design software.
Usually, in the case of missing DMEs, our designers face an error in their design software, which is indicated to you with a corresponding hold reason in the 'Messages' tab in your order. A screenshot will also be added to the quality control images in the 'Files' tab...it is shown in a picture under the Quality Control images section. Based on this screenshot, you can understand which DME we are missing.
The possible categories for missing DME's are the following:
Articulator interfaces
Attachments
CAD Blocks
Connectors
Implant systems
Post and Core systems
Post and Core
Smile Libraries
If you do have a case put on hold, for this reason, the best thing to do would be to export a DME that contains these files and send them to us. To do that, please follow the steps below:
Open up your 3Shape control panel
At the bottom left of the home page, you'll select "Import/Export"
Then select "Export materials"
Then "Export materials" again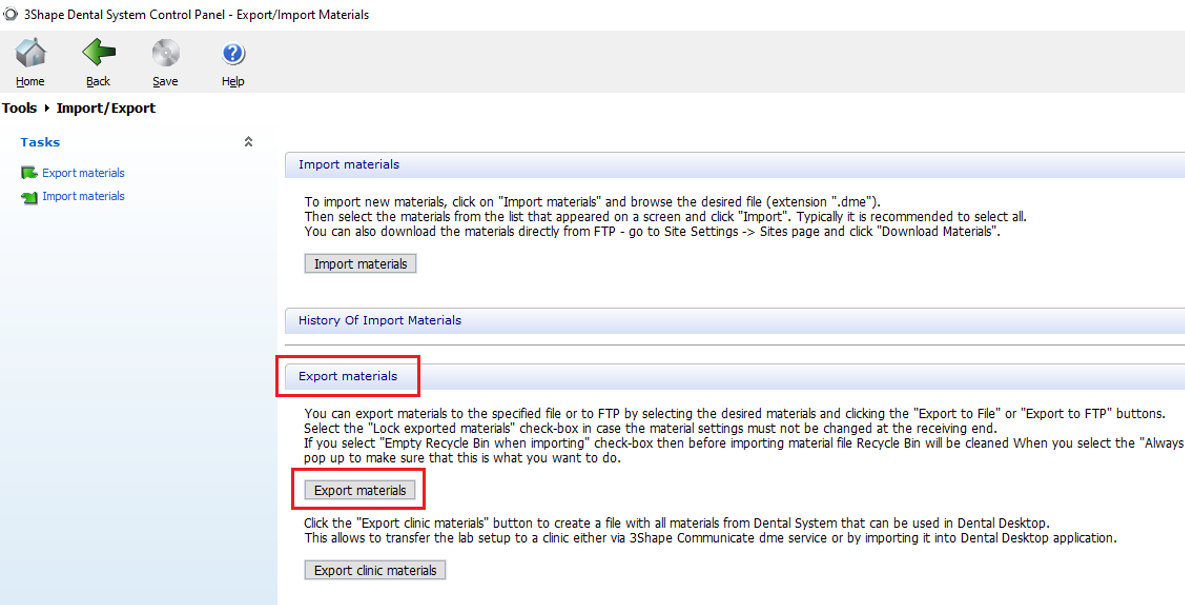 Check-mark the box for whatever category we are missing - (A)
Name the file appropriately (Lab name - DME) – (B)
Select "Export to file" – (C)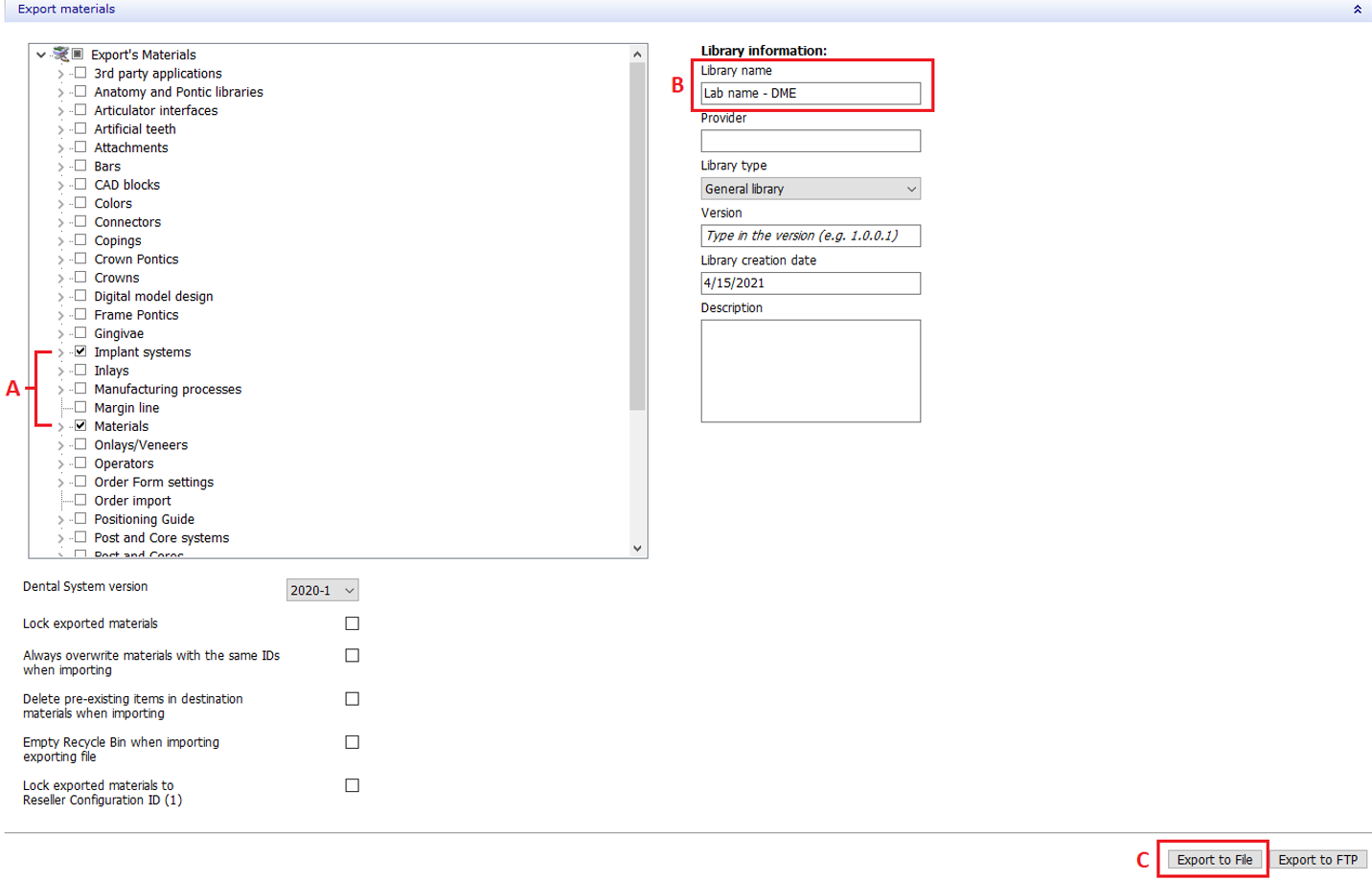 8. Once you have the .dme file saved on your computer, please go to the Design Service Platform and click on "Location" then "Details".

9. Scroll down to the DME Files Section.
10. Click on "New DME File".

11. Drop a DME file here, or click/tap to select a DME to upload.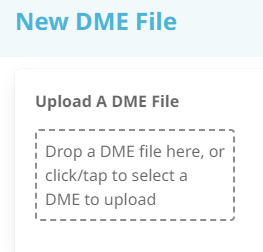 12. Once uploaded click on the "Create" button.

13. The file will be sent and then we will get a notification so we can install the new DME on our servers.

Note: If the DME was uploaded for a specific case please let our Customer Support team know the Order ID so we can work with our design team on getting your case designed with the appropriate DME.
After that, you are more than welcome to release the hold for your case, or cases that have been put on hold because of missing DME. Here is the article reviewing the Hold Release process: https://support.fullcontour.com/hc/en-us/articles/360042693791-How-to-release-a-case-On-Hold-
Please email Customer Support at designservices@3shape.com or Chat with us for any further questions!