In this article, we will go over how to activate TRIOS Communicate for Guided Surgery.
To activate Trios Communicate for Guided Surgery, please log into:
https://portal.3shapecommunicate.com/
After signing in, you will see the tab at the top "Integrations"
Step 1:
Click on the "Integrations" tab, and FullContour Guided Surgery Design is one of the options
Step 2:
Click on "Enable Integration"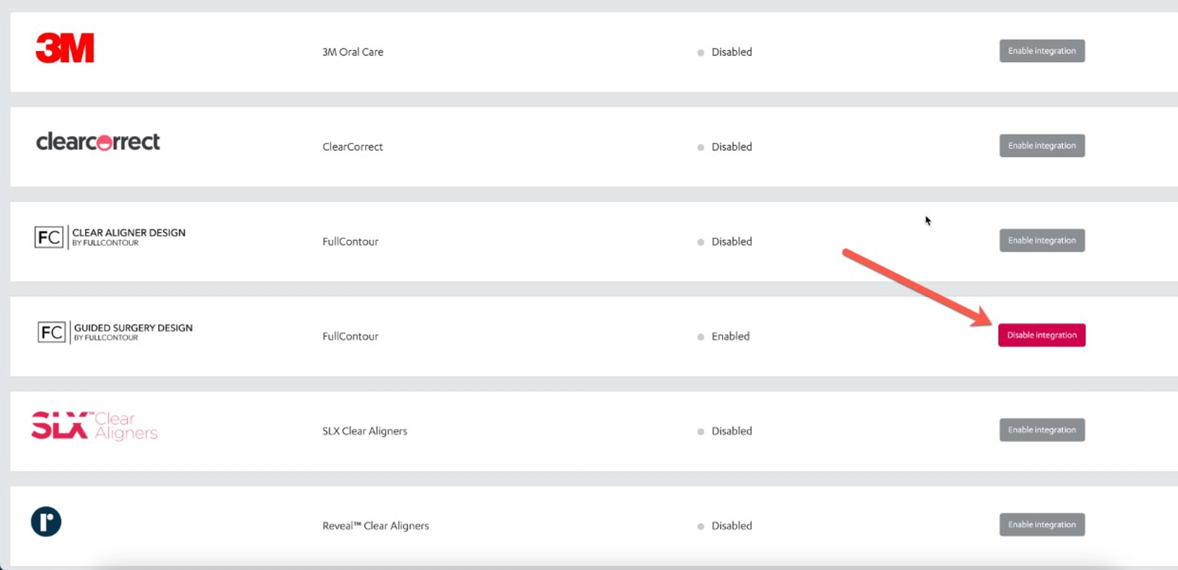 *This will submit the request to FullContour for the connection.
Once we receive the integration request, we will send a verification email to confirm the request.

Once confirmed by email, we will activate the Trios Communicate Integration!
Please email Customer Support at support@fullcontour or Chat with us for any further questions!