In this article, we will go over frequently asked questions regarding Ivotion Dentures.
What is Ivotion?
Ivotion is the first and only 1 piece final denture. Typically try-ins are 1 piece and finals are two-piece (teeth and base separate), which decreases the production/manufacturing time.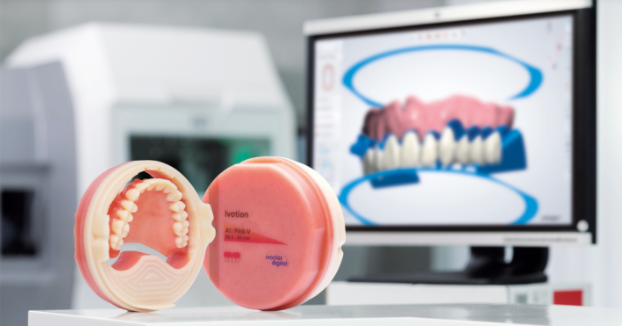 "The two-shade CAD/CAM disc is used for the monolithic production of full dentures. One disc – two materials: Ivotion combines a proven dental material with a high-quality denture base material."
"One disc. One milling process. One denture.
After the design has been created, the denture is milled monolithically from a single disc – the Ivotion. The denture is produced in a fast, continuous milling process. This is the key to outstanding efficiency: Patient-specific, monolithic, full dentures produced from a single disc. Thanks to Ivotion and intelligent strategies, there is hardly any need for additional manual working steps – the milled denture only requires polishing. That makes the Ivotion Denture System fast and efficient."
How to get started:
Go through your respective 3shape reseller and local Ivoclar subsidiary who will process their request for license activation.
Each country has its own, if you don't have a respective IV contact info, you can visit their website https://www.ivoclarvivadent.us/ you can jump right to your country.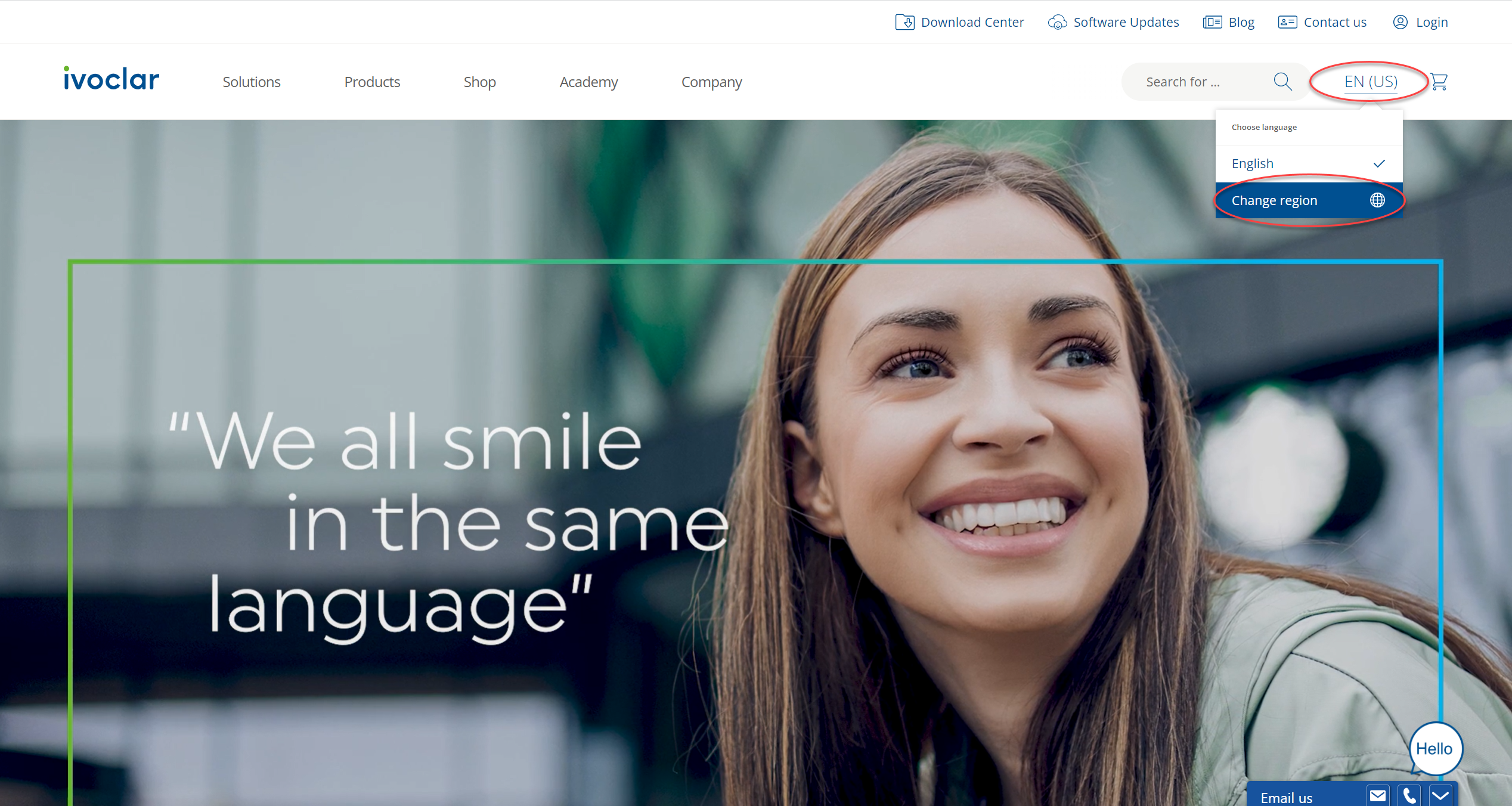 FAQ's
Do we design these types of cases, and are we familiar with it?
Yes, we do design using Ivotion. We have been trained by Ivoclar's Senior Technical Consultant.
How do I set up the orders?
Ivoclar will assist you once you get set up with them on how to set up your orders.
Are all patients good candidates?
You can use Ivotion on any patient, but the more distortion the residual ridge has, the more likely there will be a compromise. Ivoclar will explain the composite and how to make any corrections to the denture once it's milled. (i.e. the white into the pink and the pink in the white). It is very common and should not be alarming to any lab to have them bleed into each other.
What material to use to cover up the corrections?
Nexco SR is recommended by Ivoclar. It is composite to use to cover up any corrections that the dentures are needing.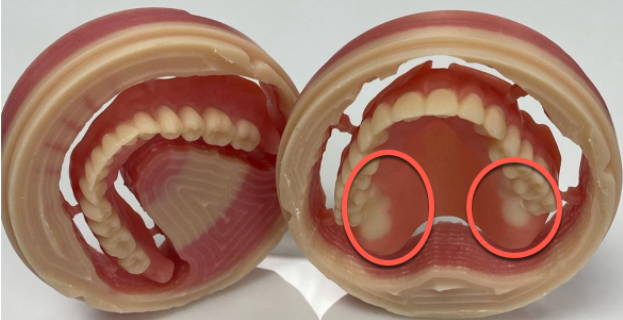 - The very first Ivotion denture was done in the United States by Sculpture Studios, Dr. Linda Swann and Lee Culp.
Please email Customer Support at support@fullcontour or Chat with us for any further questions!