In this article, we will be showing you different ways to get around the button login issue.
Even though the error that populates says "

Incorrect username or password

" like below, your username and password are in fact correct. YOU DO NOT NEED TO RESET THE PASSWORD.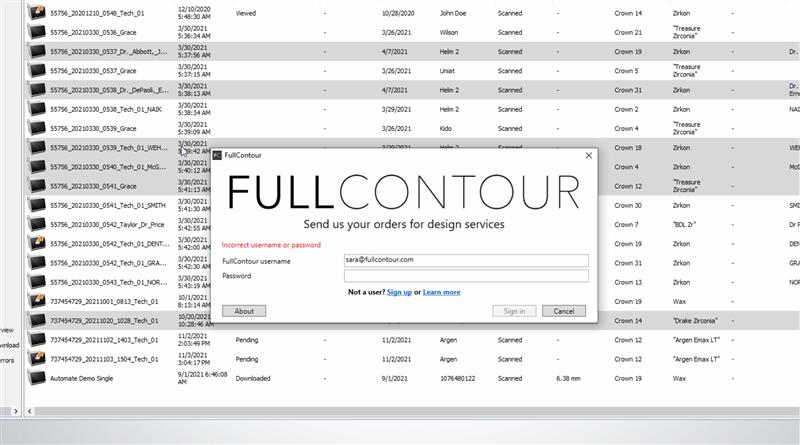 In the meantime, when this happens, there are 3 ways that the button can start working again.
Closeout of Dental Manager and restart the application
Copy and Paste the login credentials from somewhere else. Typing will not be recognized.

You can open up a word document and type the user name and password credentials in there and copy and paste them in the coordinating area or
Open up your settings in google chrome, click on autofill, click on password, click on the eye next to the website you would like to see the password from (design.3shape.com), and copy and paste the username email and password from her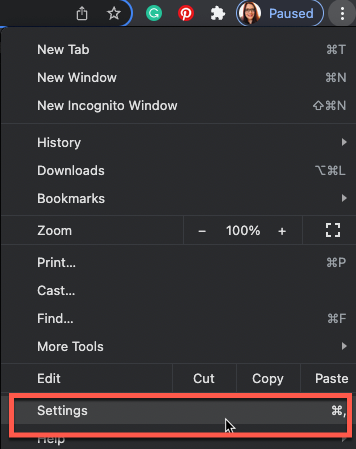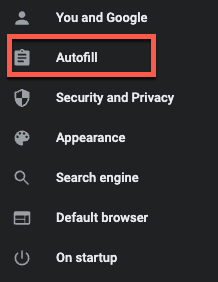 3. You can go to your control panel by clicking on the nut inside dental manager, going to 3rd party applications, and clicking on FullContours name, Then click the log out button and close the control panel. Be sure to SAVE. Once the dental manager opens, You can try resending the case and type in your credentials.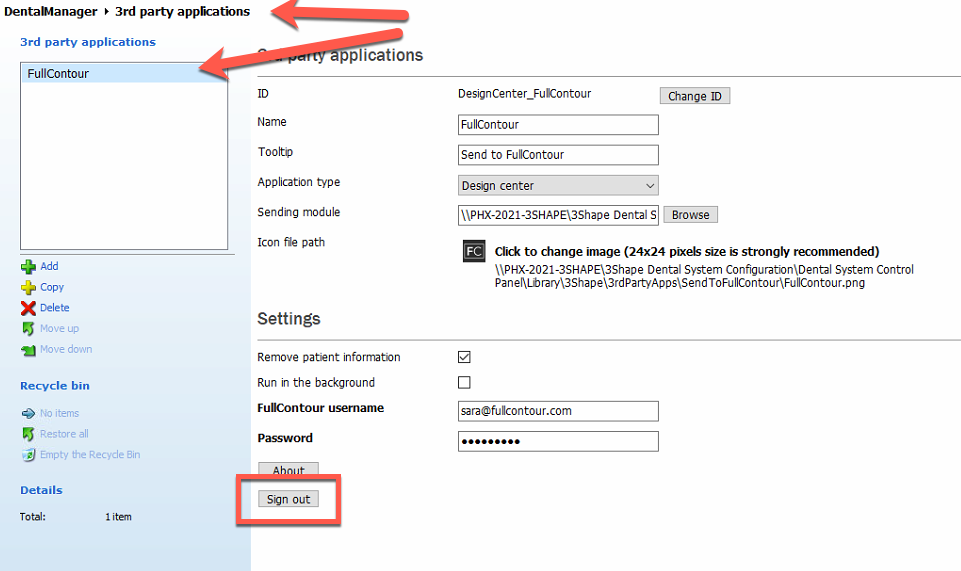 For further questions or information on pricing please contact support by phone, chat, or email us at designservices@3shape.com