In this article, we will go over how to activate TRIOS Communicate integration and use Dental Desktop to send Implant Planning orders to FullContour.
To activate TRIOS Communicate for Guided Surgery, please log into: https://portal.3shapecommunicate.com/
After signing in, navigate to "Integrations" tab, find "Guided Surgery Design by FullContour" and click on "Enable integration".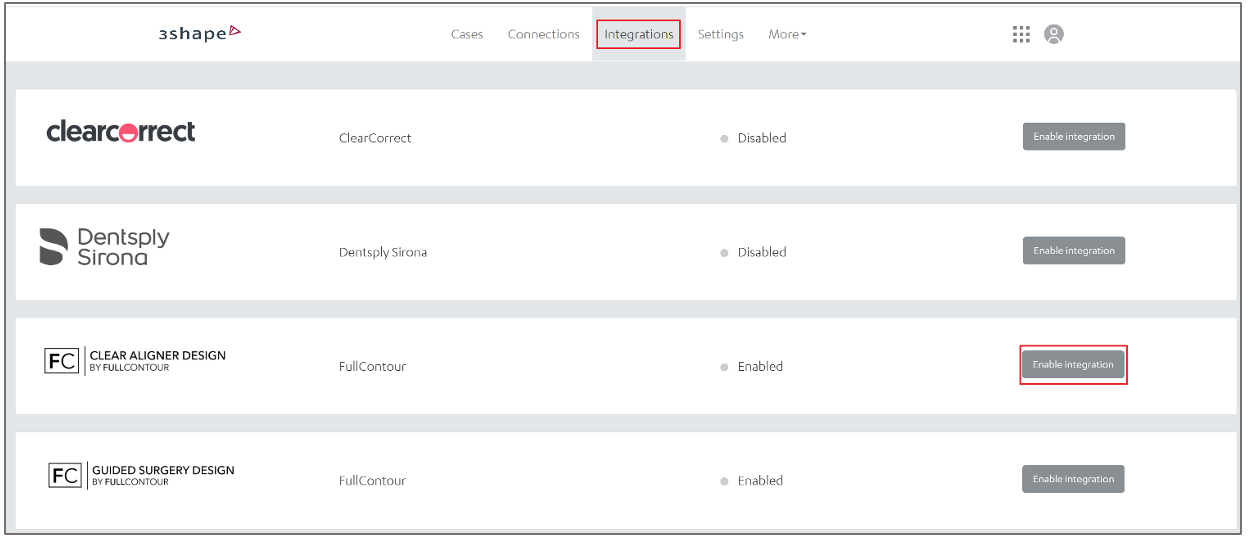 Then, we will send you an email asking to confirm your request. After you do that, FC Guided Surgery integration will be enabled for you, in a slight delay, and you will be able to submit your orders from Dental Desktop.
Please, find the workflow below:
Step 1. Go to Patients tab and create a New Case.

Step 2. Choose FC Guided Surgery Design icon.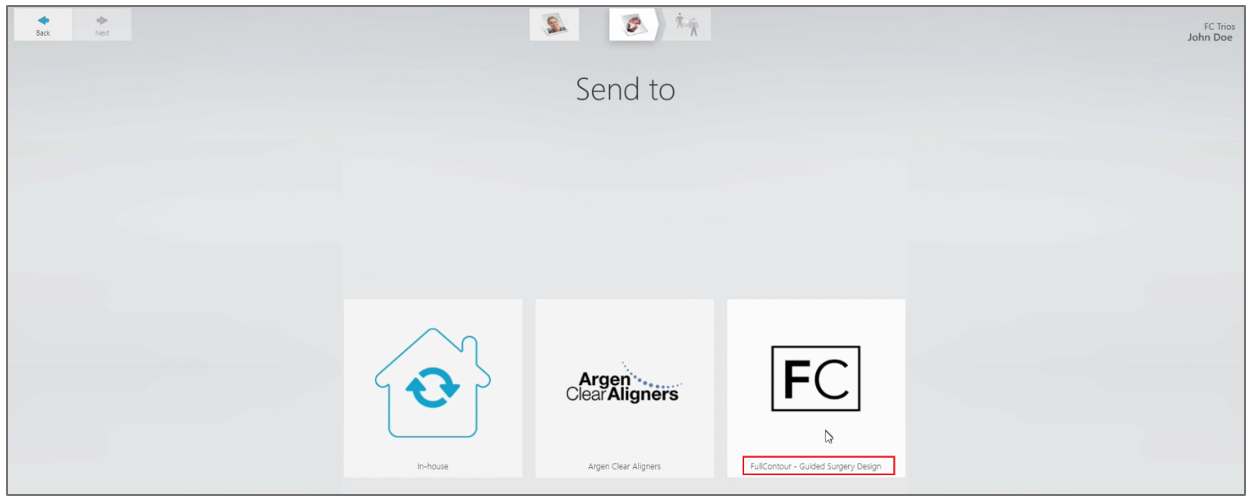 Step 3. Fill-in Communicate order form:
Select tooth number(s), make sure that both Surgical Guide and Implant Planning is checked, set-up Delivery Date and add case Instructions, Additional Scans or Clinical photos if needed.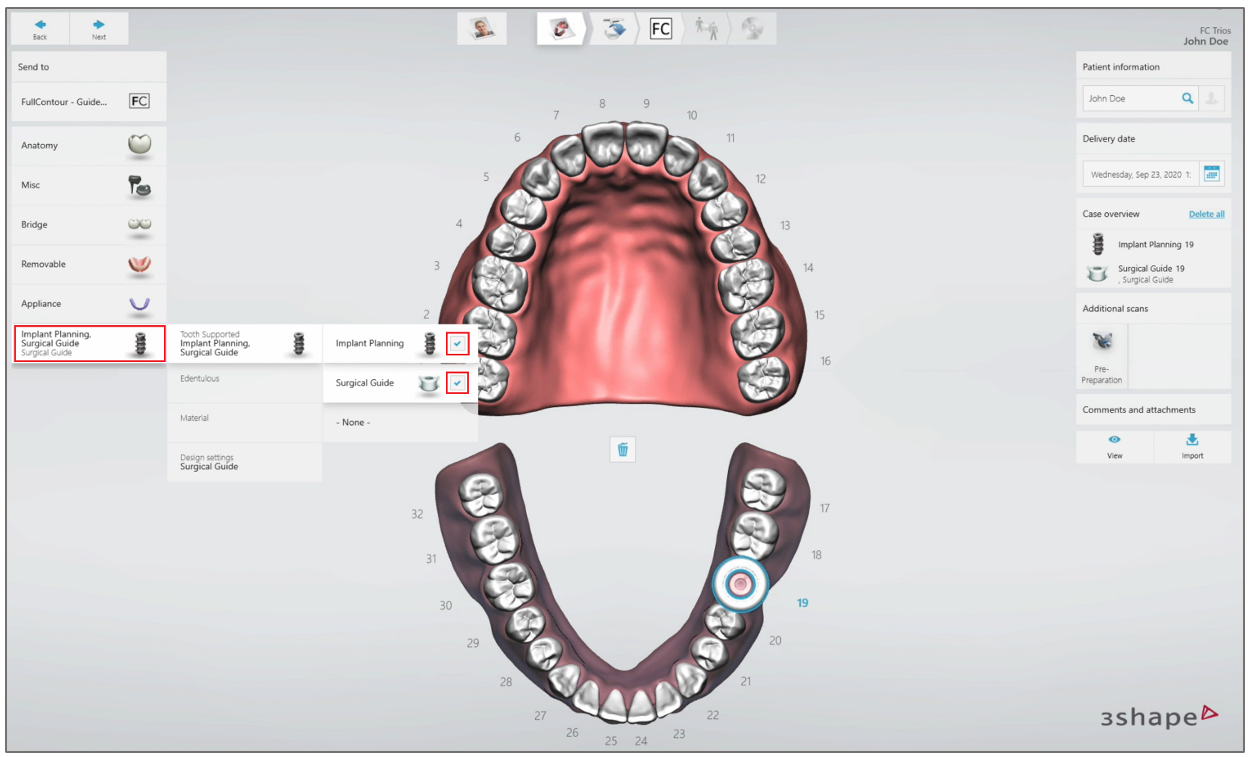 Step 4. Import CT and surface scans. You may find information on the scans that we need for different types of surgical guides here: https://support.fullcontour.com/hc/en-us/articles/360059357971-Sending-an-Implant-Plan-guided-surgery-Case.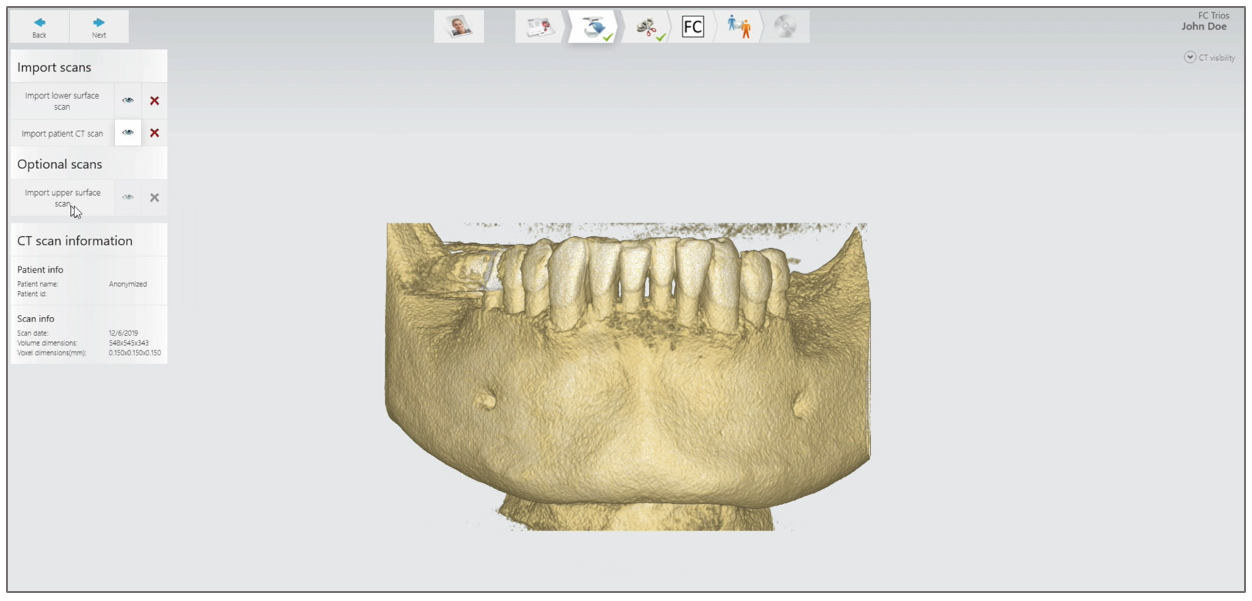 Step 6. Set-up Implant Planning parameters: Type of Surgery (Pilot Guided or Fully Guided), Implant brand, Manufacturer. Add some additional Comments if needed. You may also specify the email address you would like to receive Doctor Approval link to, after this case is completed.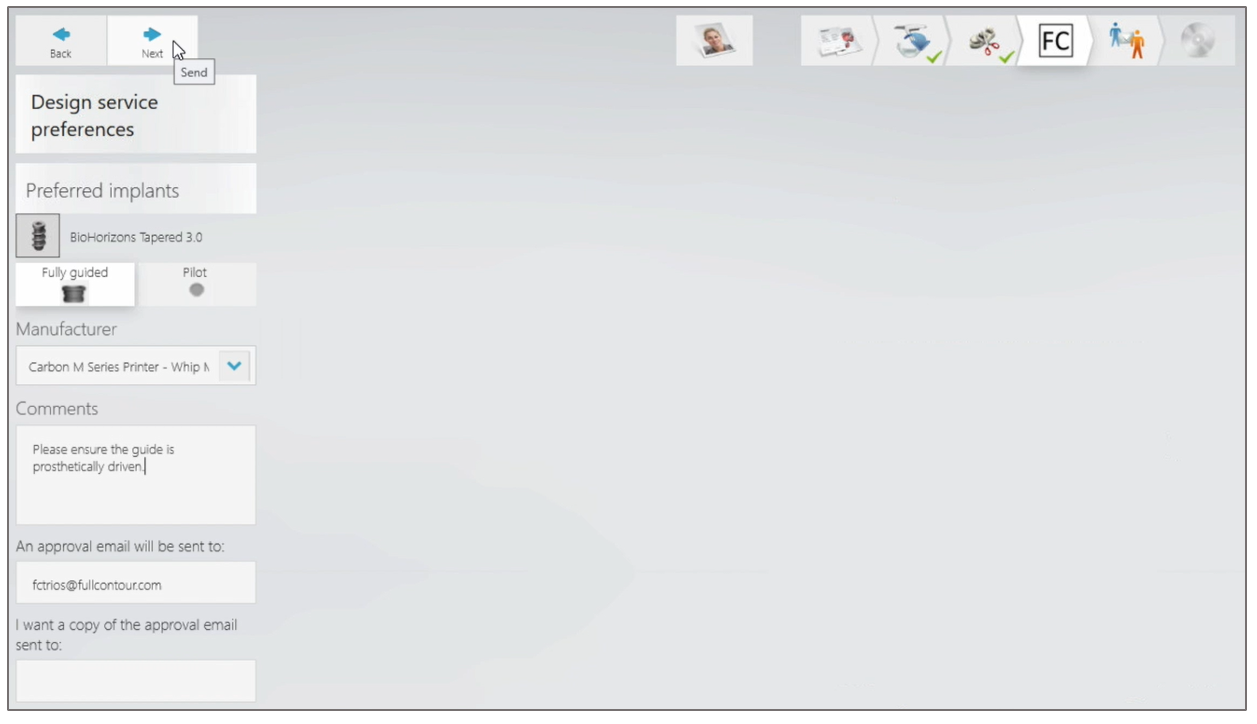 Step 7. Send your case to FullContour.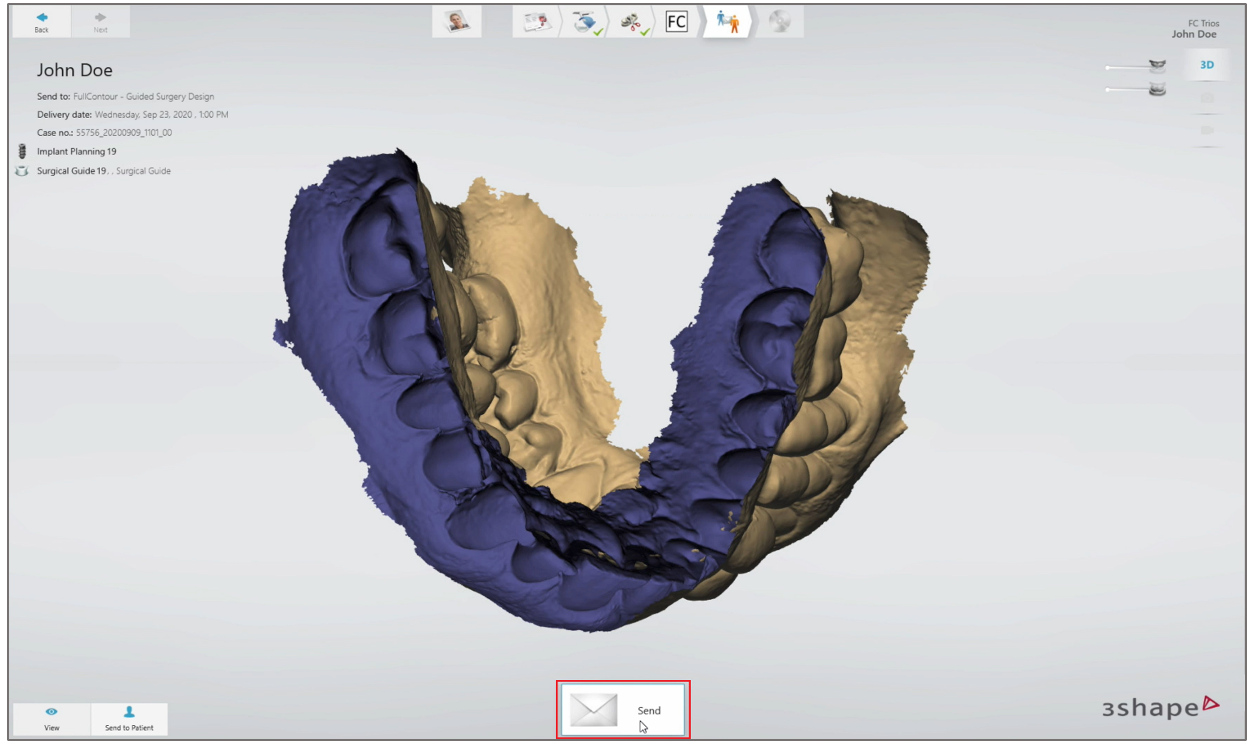 Once the case is submitted, you will receive email notification that new order is created on FC platform: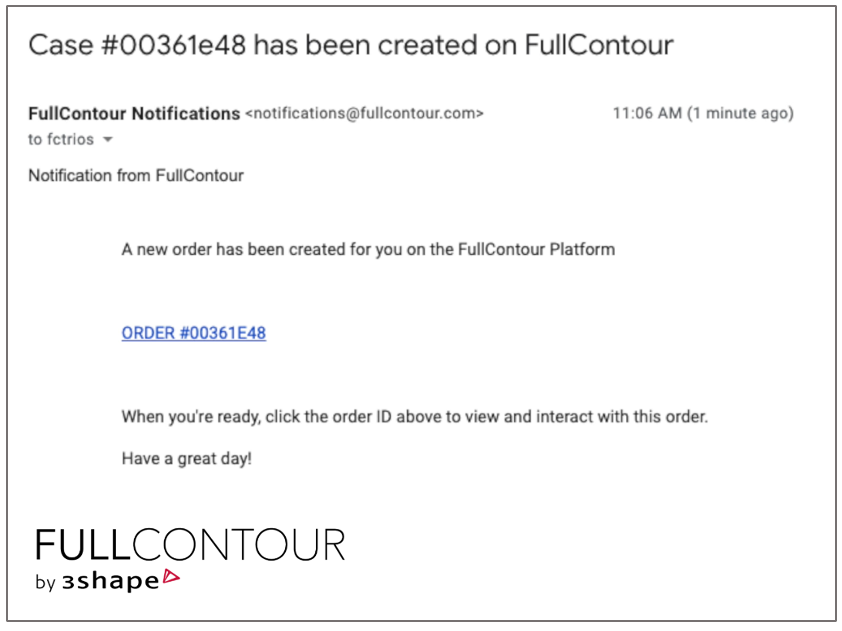 As soon as this Implant Planning is completed, you will receive another notification – with Approval Link and Access Token. Follow the link to review the finished design package: Video Summary, .stl files, Quality Control Images, Surgical Report, and Drilling Protocol. You may Approve the design from there or send this case to Redesign.
If you need any assistance, please contact FullContour support at support@fullcontour.com.