Q - Why is my Nightguard rigid and not flat?
A - If a customer sends an order to Automate with a Crossbite, Automate will not be able to produce a flat plane nightguard. When the software opens the bite on cases with not ideal occlusion it can oftentimes throw off the plane of occlusion resulting in uneven flat plane surfaces.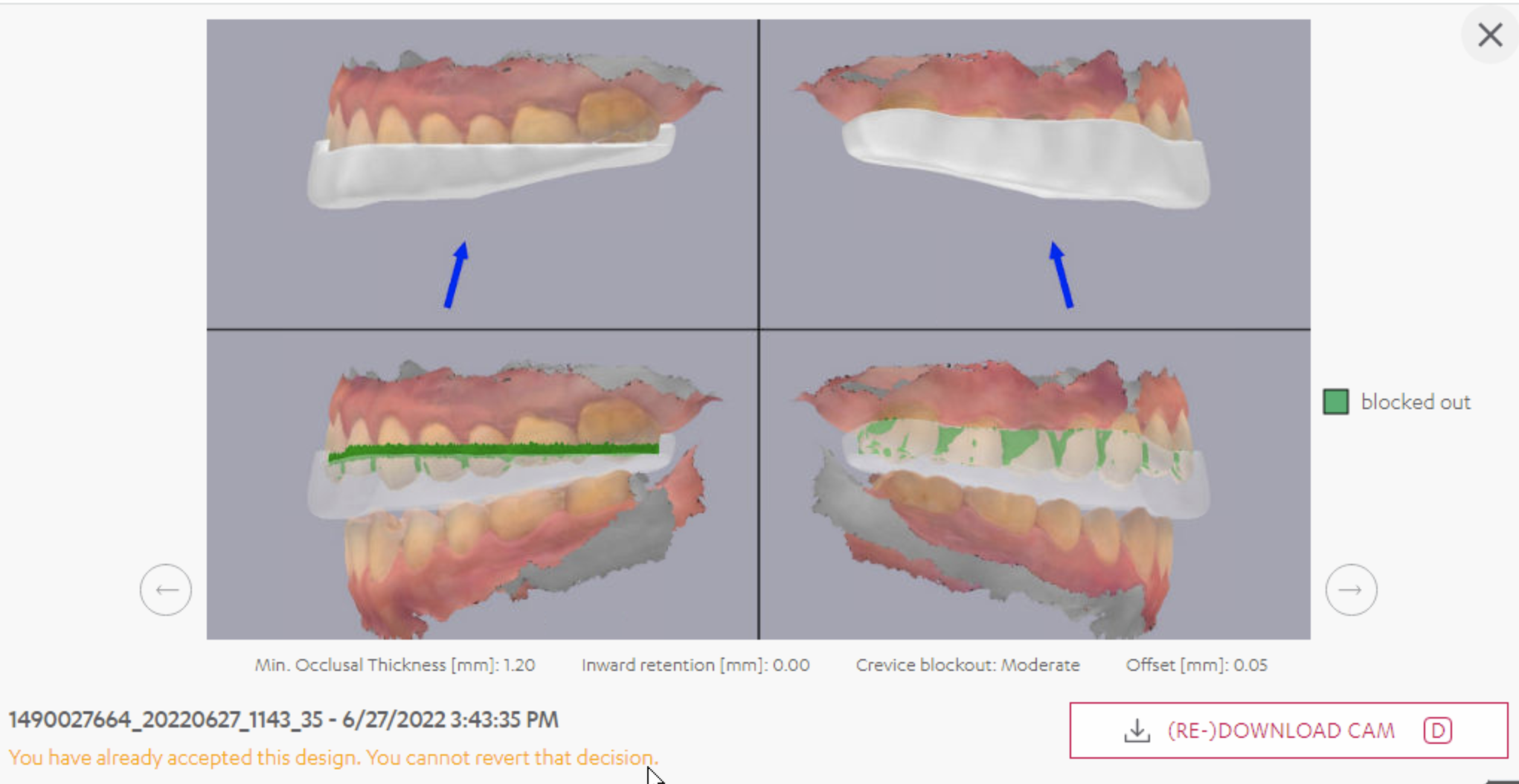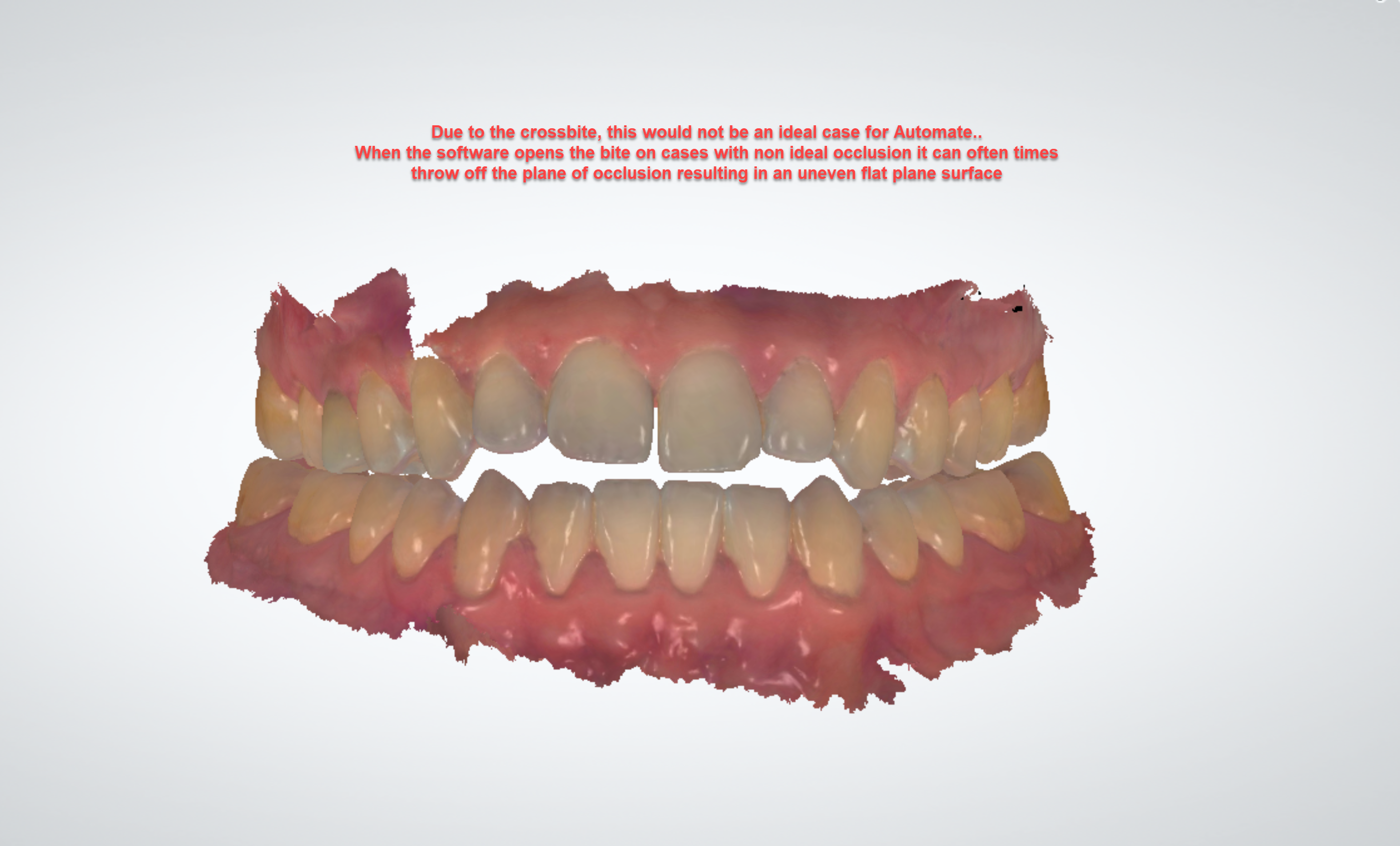 Q - Why is my Nightguard not covering the teeth on both sides?
A -The cause is diastema on both side of the upper jaw and it can be fixed by filling up the diastema either by sculpting in the CAD software such as 3shape Dental system or can it be filled up with an impression material or wax before scanning the patient to avoid the issue with Nightguard not covering the teeth.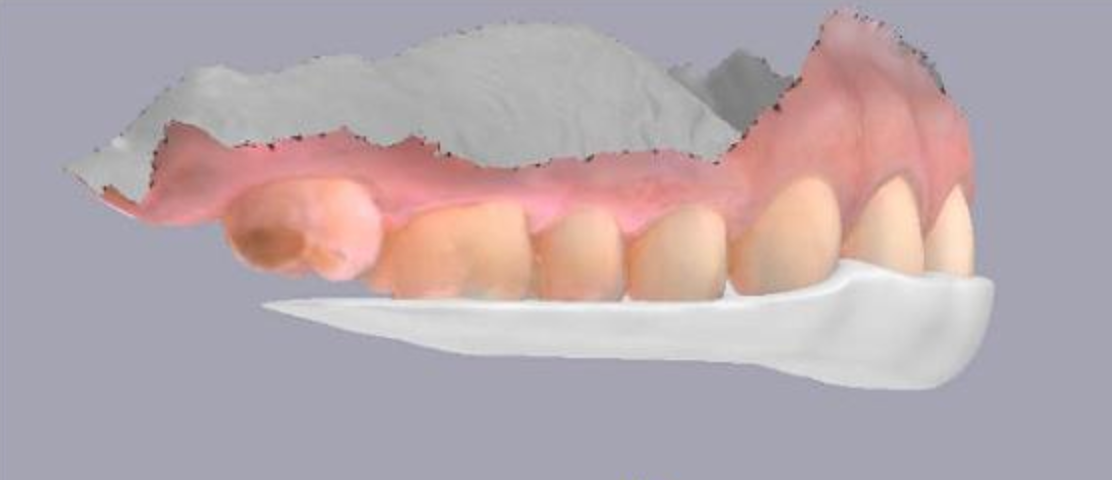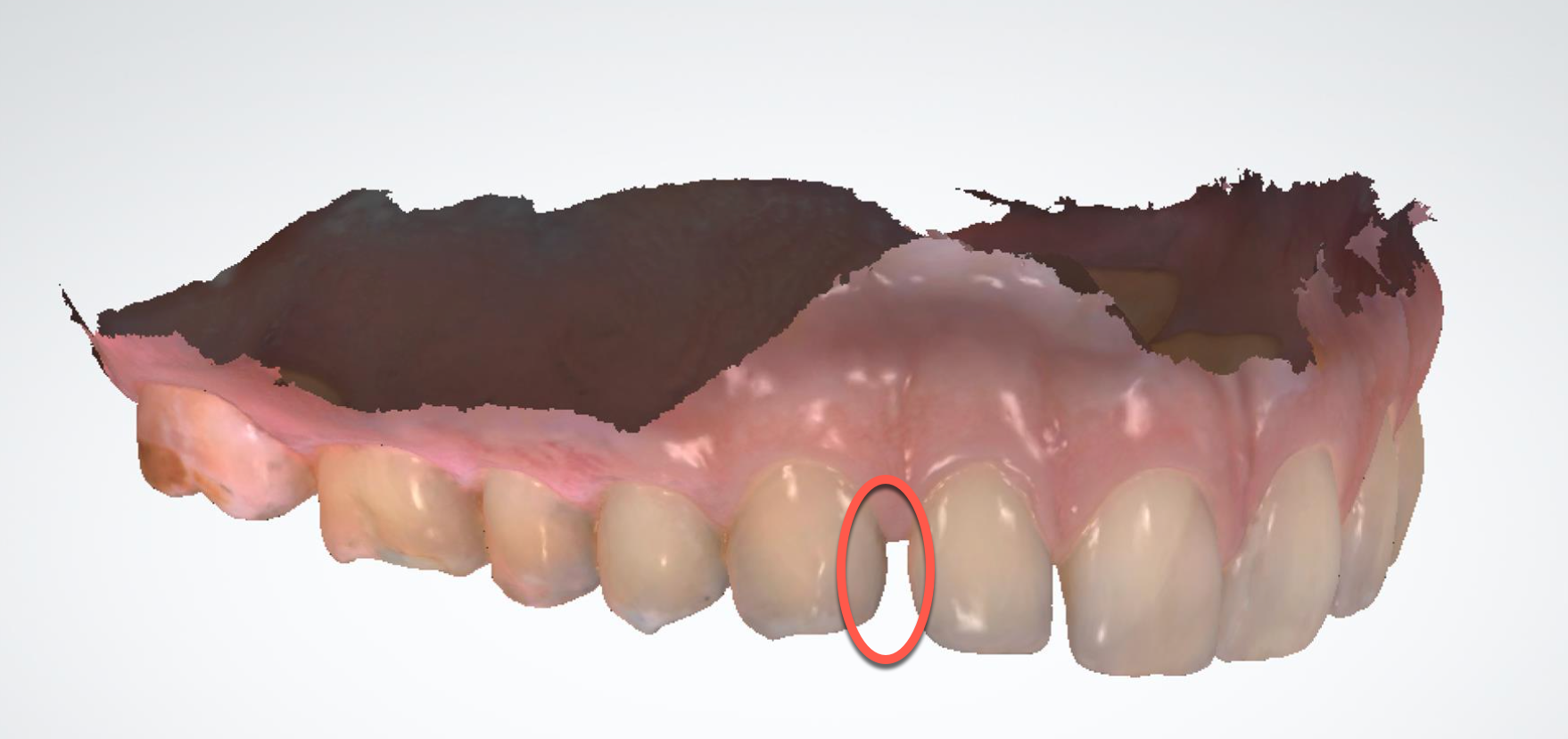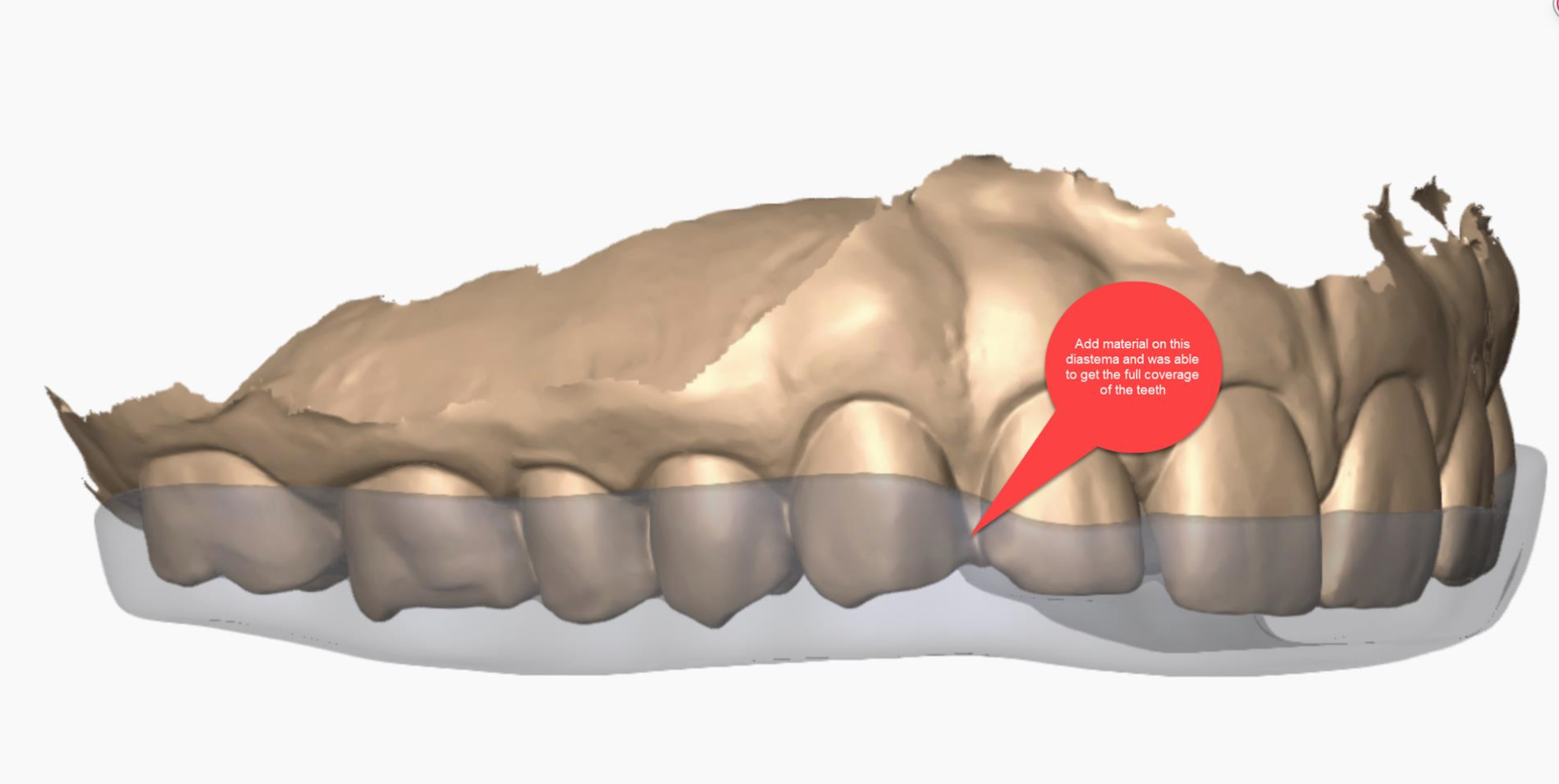 Q - Why is there a hole in my Nightguard?
A - The missing scan data (aka holes in the scan) will cause the AI software to think it has excess data and not capture the full mouth. We suggest rescanning and capturing all data for this case to work properly.