In this article, we will go over the workflow for using your Communicate ID with 3Shape Automate.
Since 3Shape Automate is a 3Shape product, you are able to log in and/or create an Automate account by clicking on Sign In With Communicate ID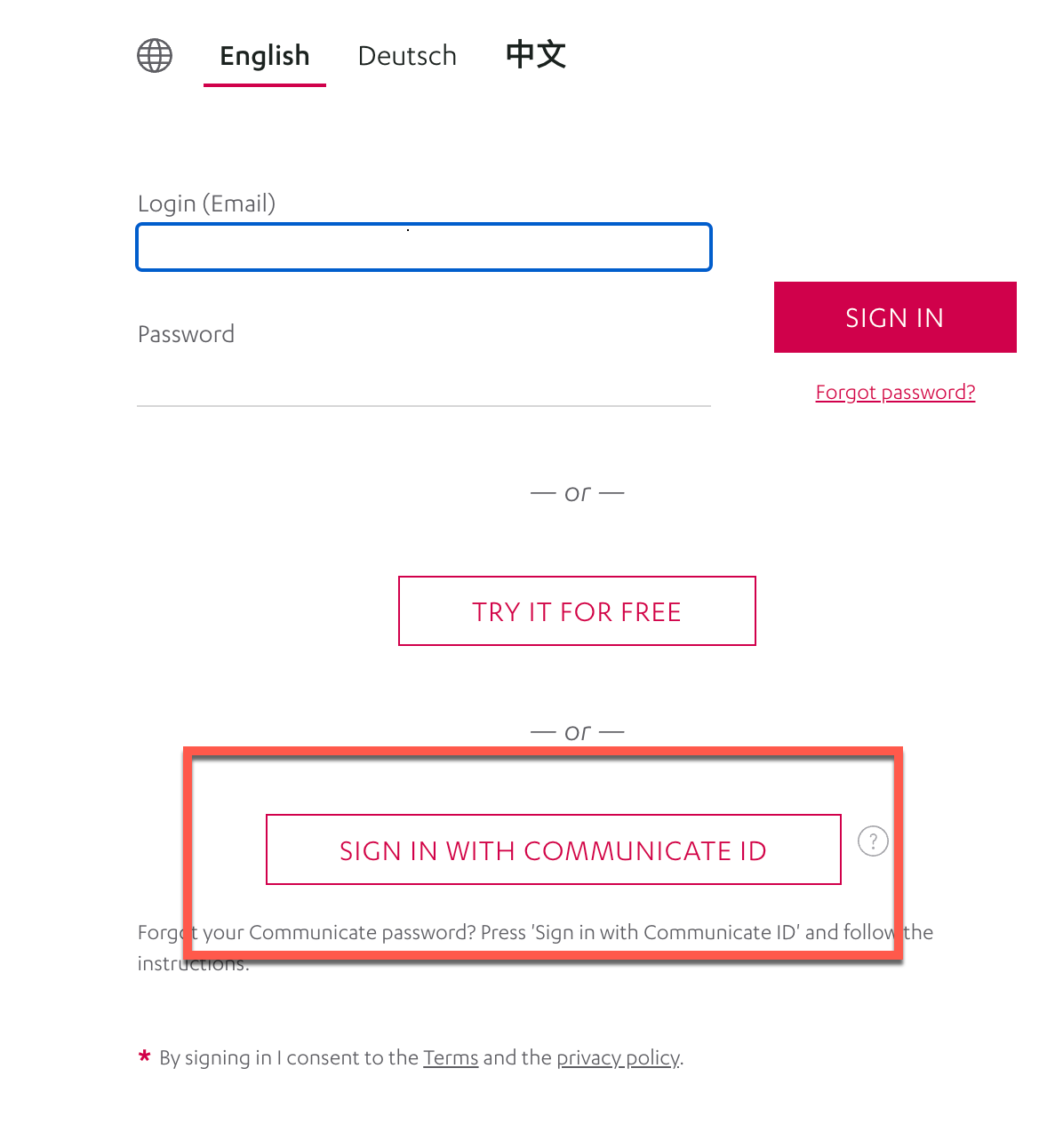 You will be prompted to enter the login credentials for your communicate ID account. If you do not have a Communicate ID already you can create one here: https://portal.3shapecommunicate.com/login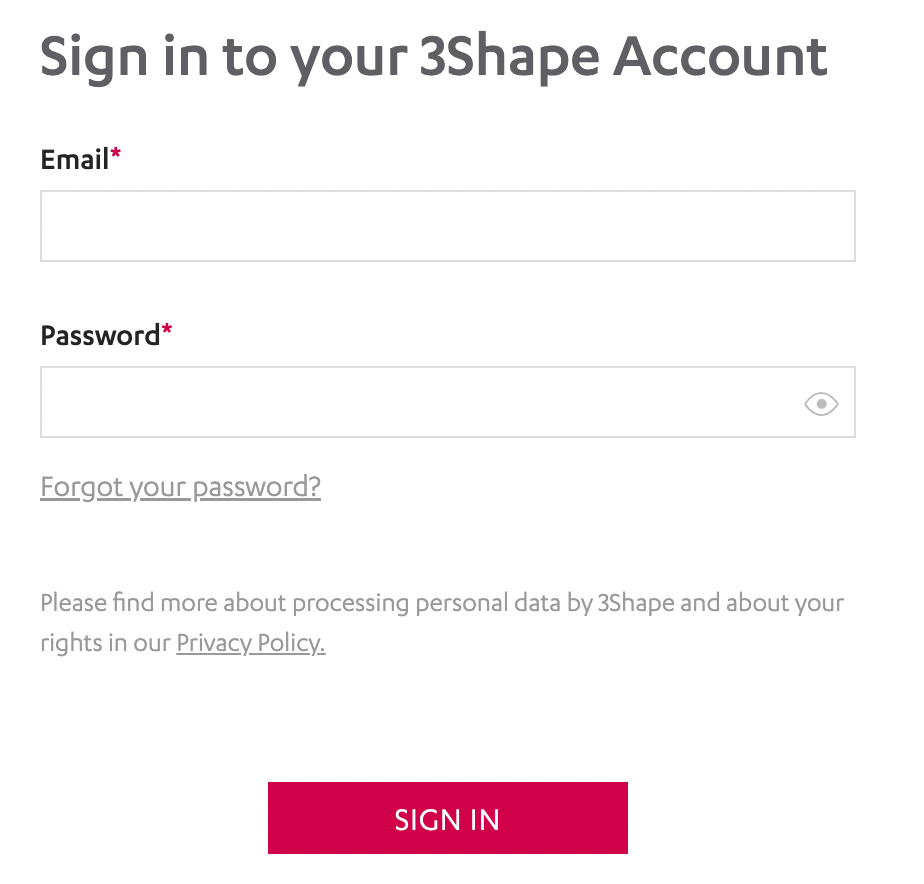 Once signed in you are able to start using 3Shape Automate. If you have 2021 or newer and would like to use the integration inside your Dental System to send cases, you will need to set up your Dental System Password.
To set up the Dental System password, you will need to hover over your email address in the right corner of the site and click on DentalSystem Password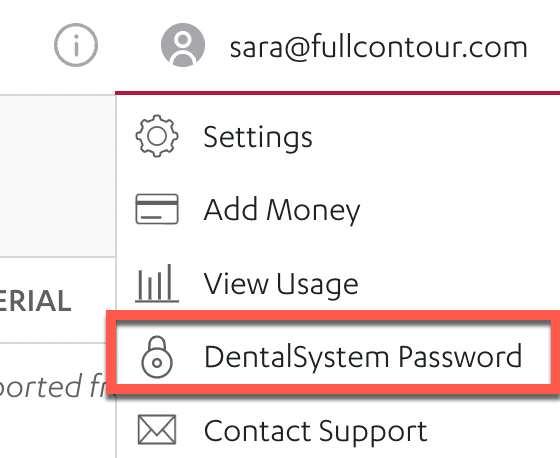 You will enter a password that meets the following criteria and this password will be what you use to log in when using the integration buttons. Click Set when done.
min 8 characters
a mix of upper and lowercase letters
at least 1 digit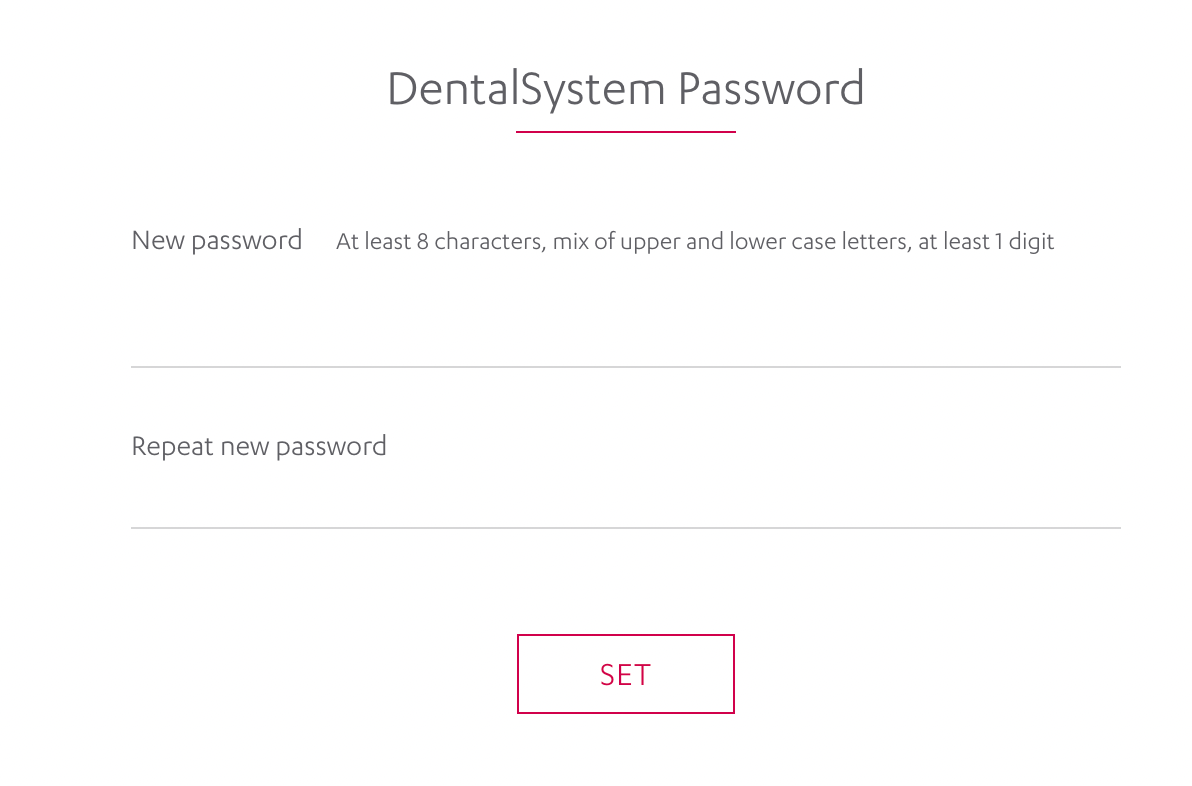 Please email Customer Support at automate@3shape.com or Chat with us for any further questions!