In this article, we will go over how to import the 3Shape Design Service Denture DME.
This DME file should only be used for the "Denture" Design type, and when needing a Denture DME. (FC created this DME as a solution for the lack of Denture Material Order selections inside of the 3Shape software)
If you need the FC Denture DME please reach out to Customer Support - designservices@3shape.com
Below are the steps for importing the FC Denture DME file to your 3Shape Dental Manager:
Open the Dental System Control Panel.

2. Under tools select Import/Export.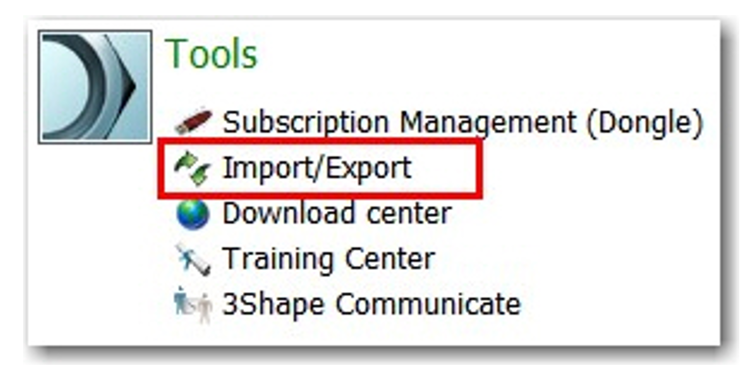 3. Under Import Materials, click Import Materials.

4. A windows explorer window will open, and the user will need to browse to the .dme file location.
5. Highlight the file (1), and confirm the file name is listed in the File Name field (2). Click Open (3).
6. The materials that were imported will directly show up in the materials library and adopt the lab's location manufacturing.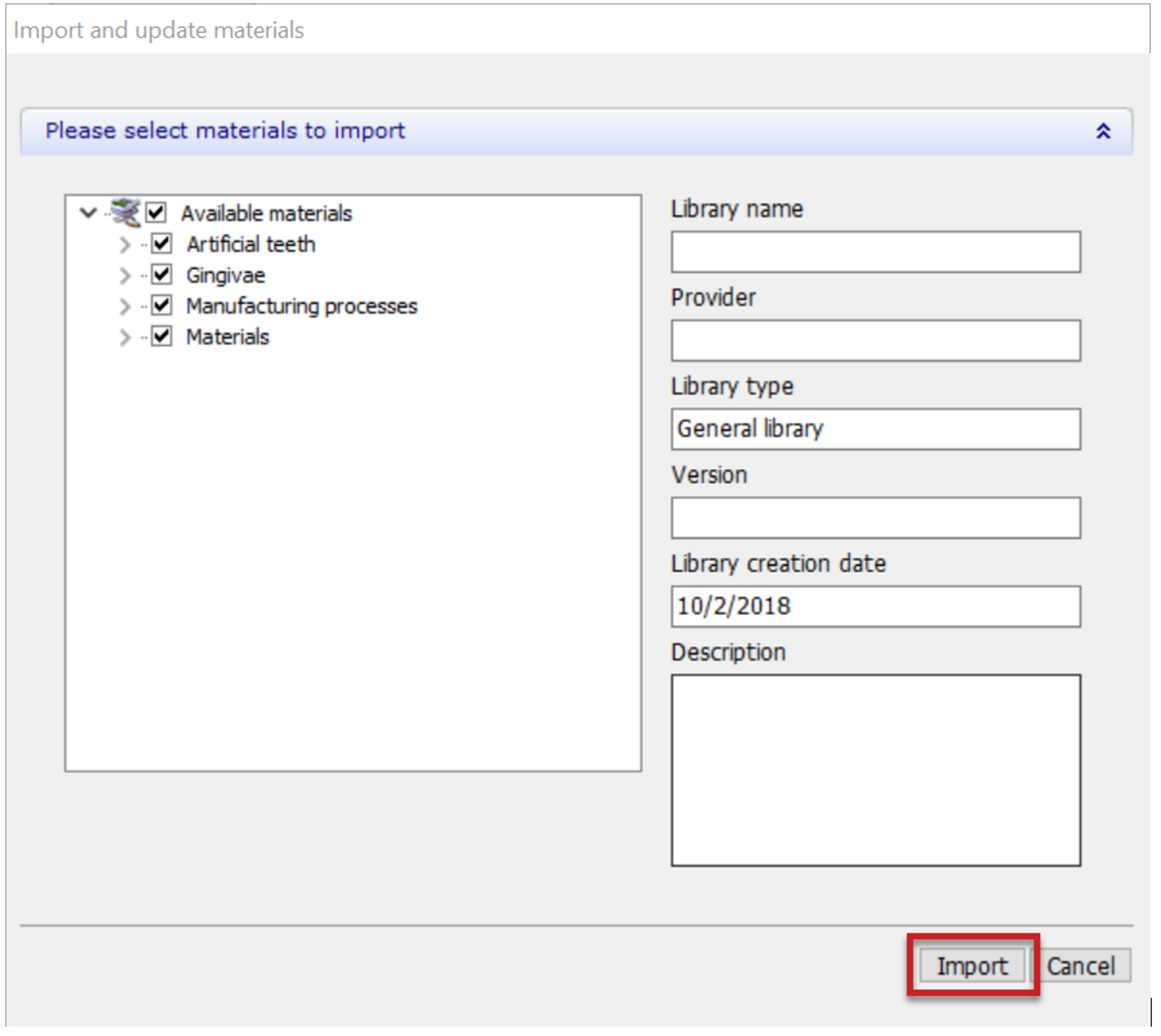 7. You will save, close out the control panel and select save. No further actions are required.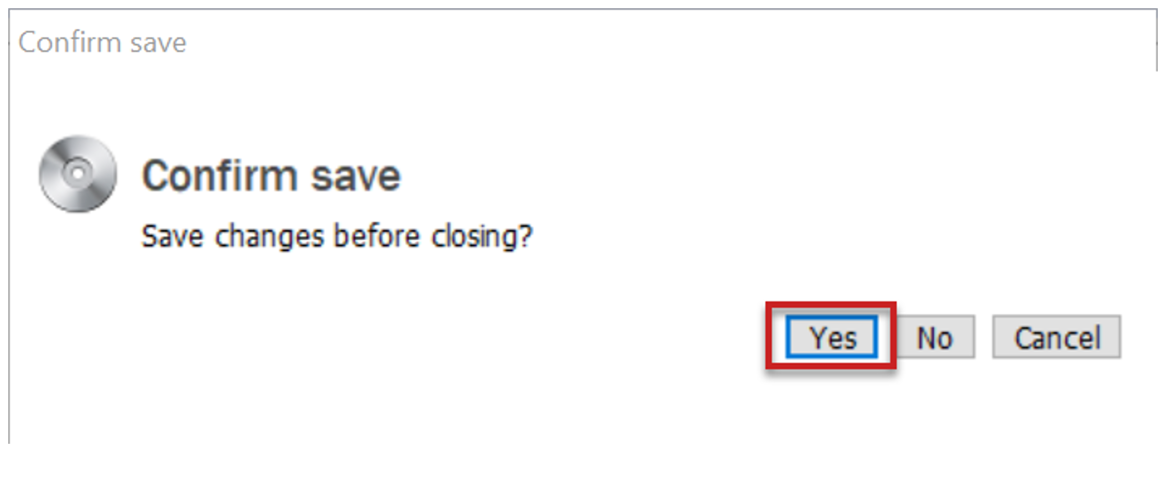 Once the DME is available on your system, this is what your denture order should look like: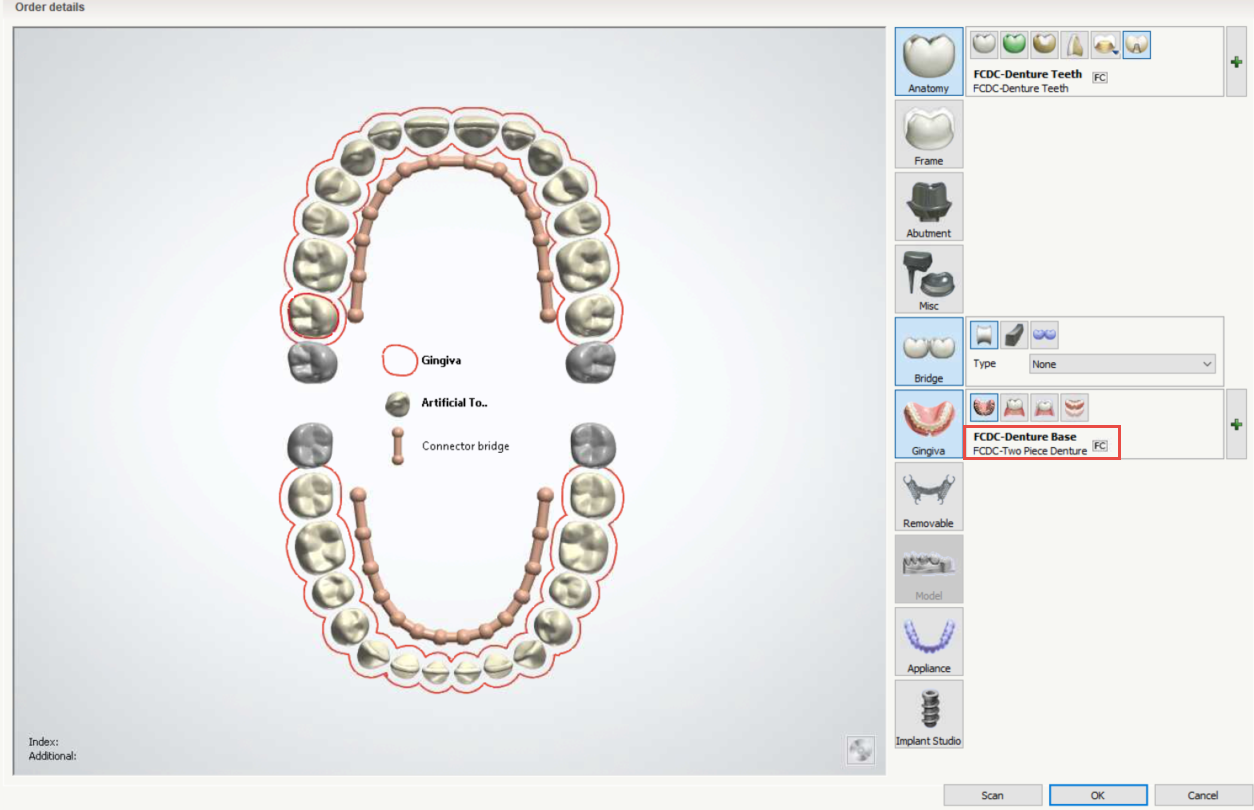 You can set up the order to get CAM5 files instead of STLs.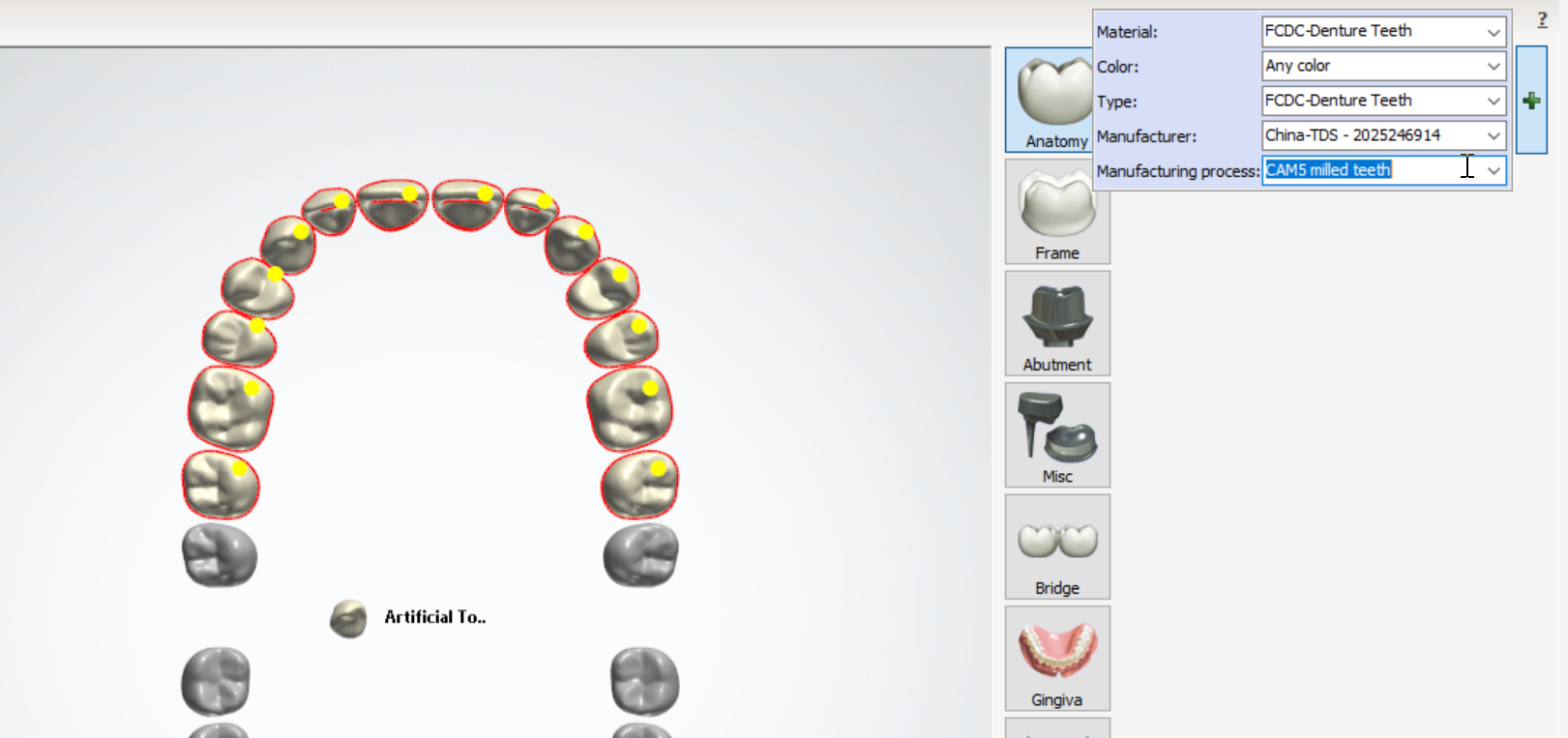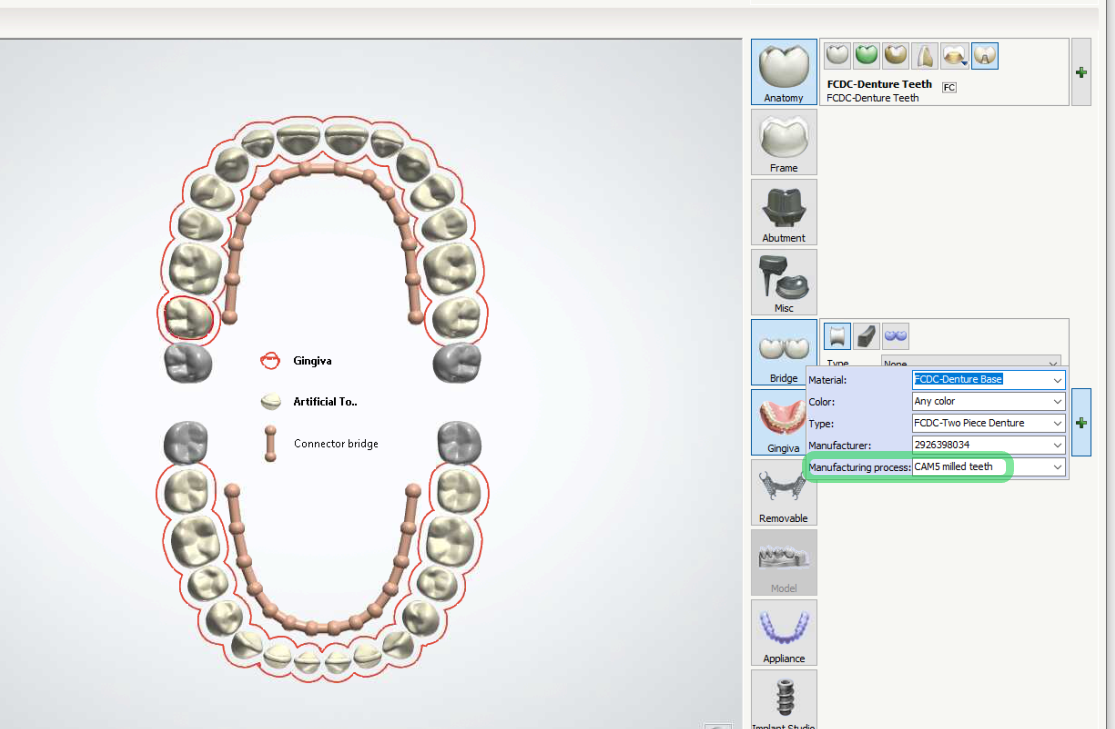 Please email Customer Support at designservices@3shape.com or Chat with us for any further questions!