In this article, we will go over How to sculpt your scan in 3Shape Dental System prior to 3Shape Automate Design.
3Shape Automate now allows users to send edited scans from Dental System. Automate will maintain the sculpt edits made along with the pre-marked margin, or bite adjustments to process the AI Crown design!
Now you can do the following before you upload to Automate:
Sculpt & Edit any tissue, blood & saliva around the margin that needs to be cleaned up.
Sculpt & Edit any problem areas of the tooth preparation.
Sculpt & Edit any other areas on the scan that appear to have corrupt scan data.
Eliminate corrupt scan data/scatter.
It's simple, open your 3Shape order for design, sculpt the surfaces then save the modeling and submit it to Automate.
Please follow the next steps:
1. Create the order in 3Shape Dental Manager, import the scans, and go through the workflow.
There is no need to add any model elements to the order.
(e.g):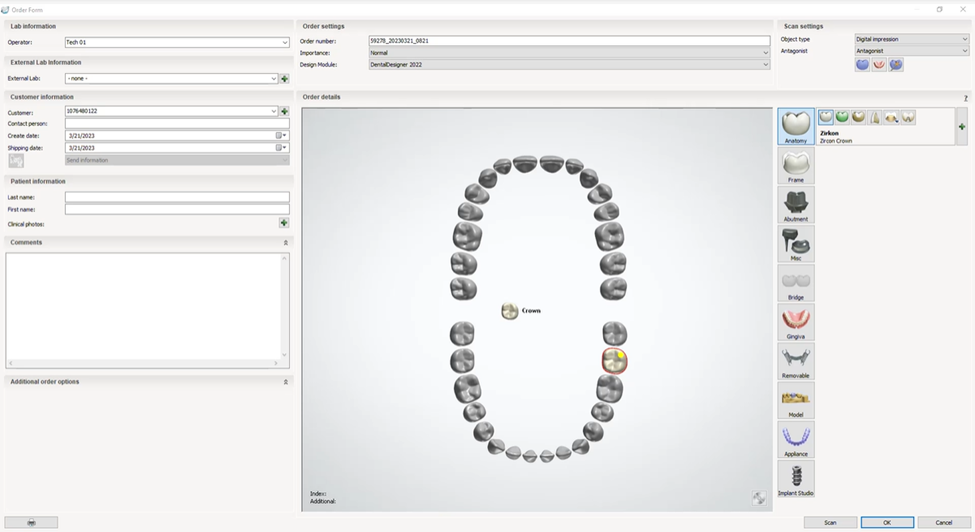 2. Right-click on the case and click on "Design".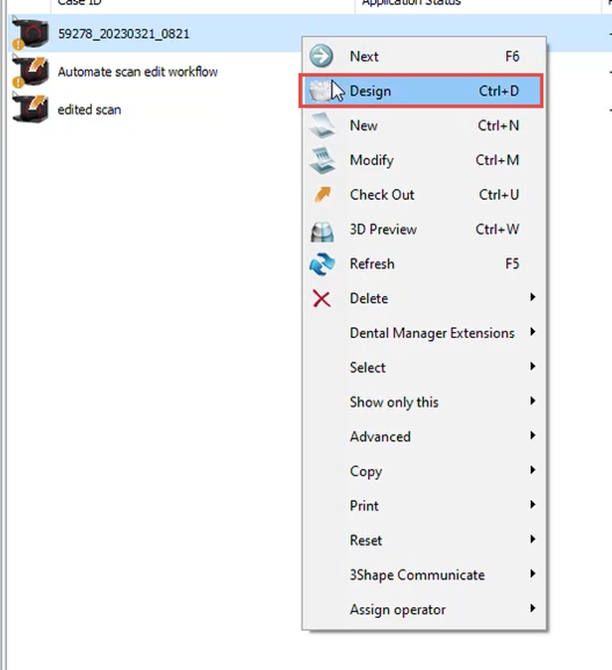 3. Edit the scan as needed. (e.g., remove gingiva) and possibly re-align the bite.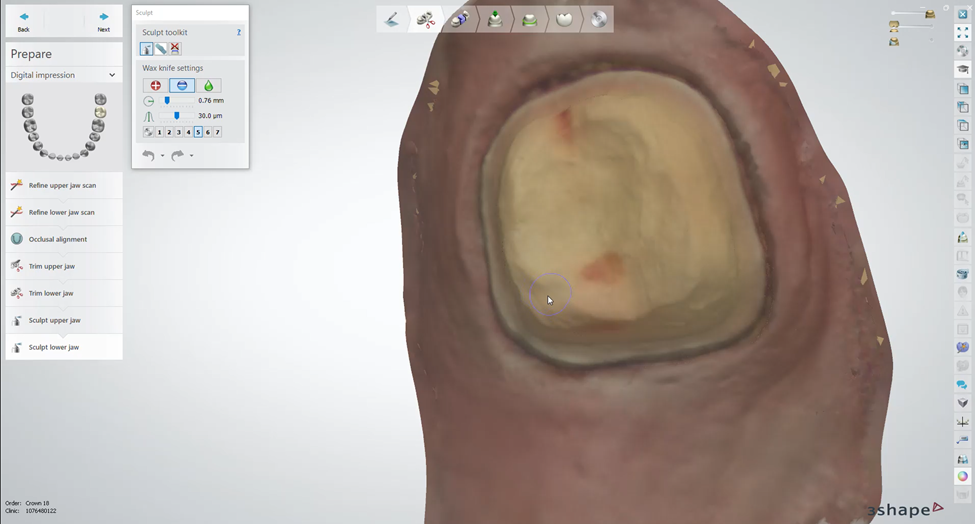 3. Proceed to the sectioning step and mark the sectioning margin (if you don't do this, DD won't save the "MB" scans we need).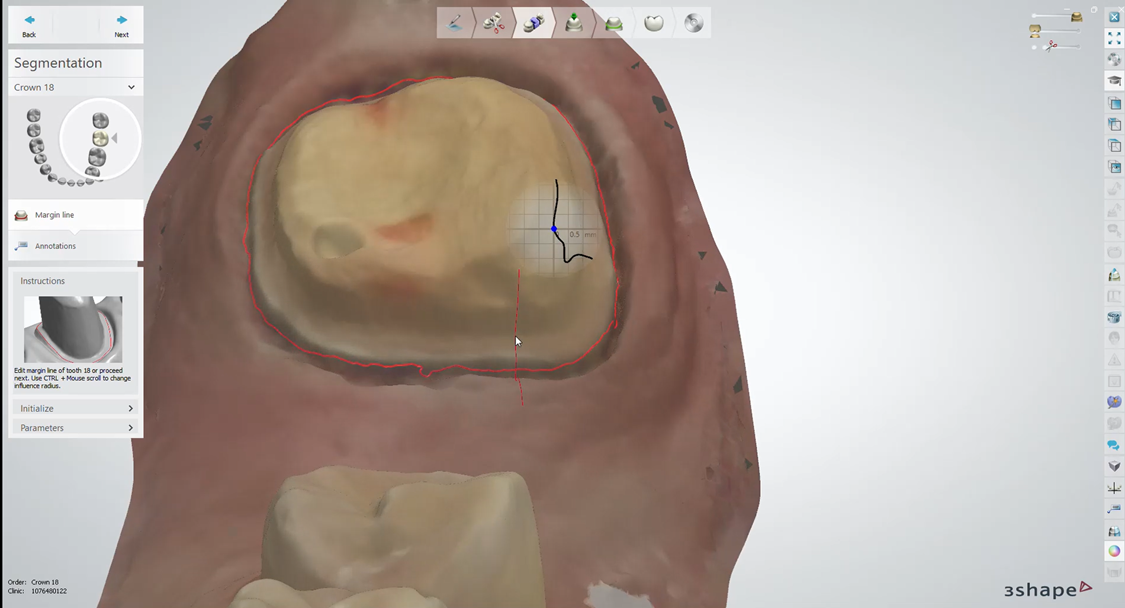 Optional: Mark the prep margin in the next step, you must click the next button and then save for margins to be honored (if it exists, Automate will use that one over the sectioning margin).
4. Save and exit 3Shape Dental Designer.
5. Send this order to Automate.
Please click on the following link to see a step-by-step video about the process.
https://www.youtube.com/watch?v=ahofhr1RjjQ
Please email Customer Support at automate@3shape.com or Chat with us for any further questions!