In this article, we will go over the workflow for utilizing dentist-dependent CAD settings when sending to 3Shape Automate
Dentist-dependent CAD settings can be utilized to allow Dr profiles to determine what each case's Contact & Occlusion values will be when sent to Automate INSTEAD of changing the values on the Automate website on a case-by-case basis.
* This value will override any value set on the Automate site when the specific DR is chosen in the order creation phase in 3Shape Dental Manager
Step 1: Uncheck 'remove patient information'
Open the Control Panel, click on 3rd party applications under Dental Manager, click on 3Shape Automate, uncheck the remove patient information box. MUST be done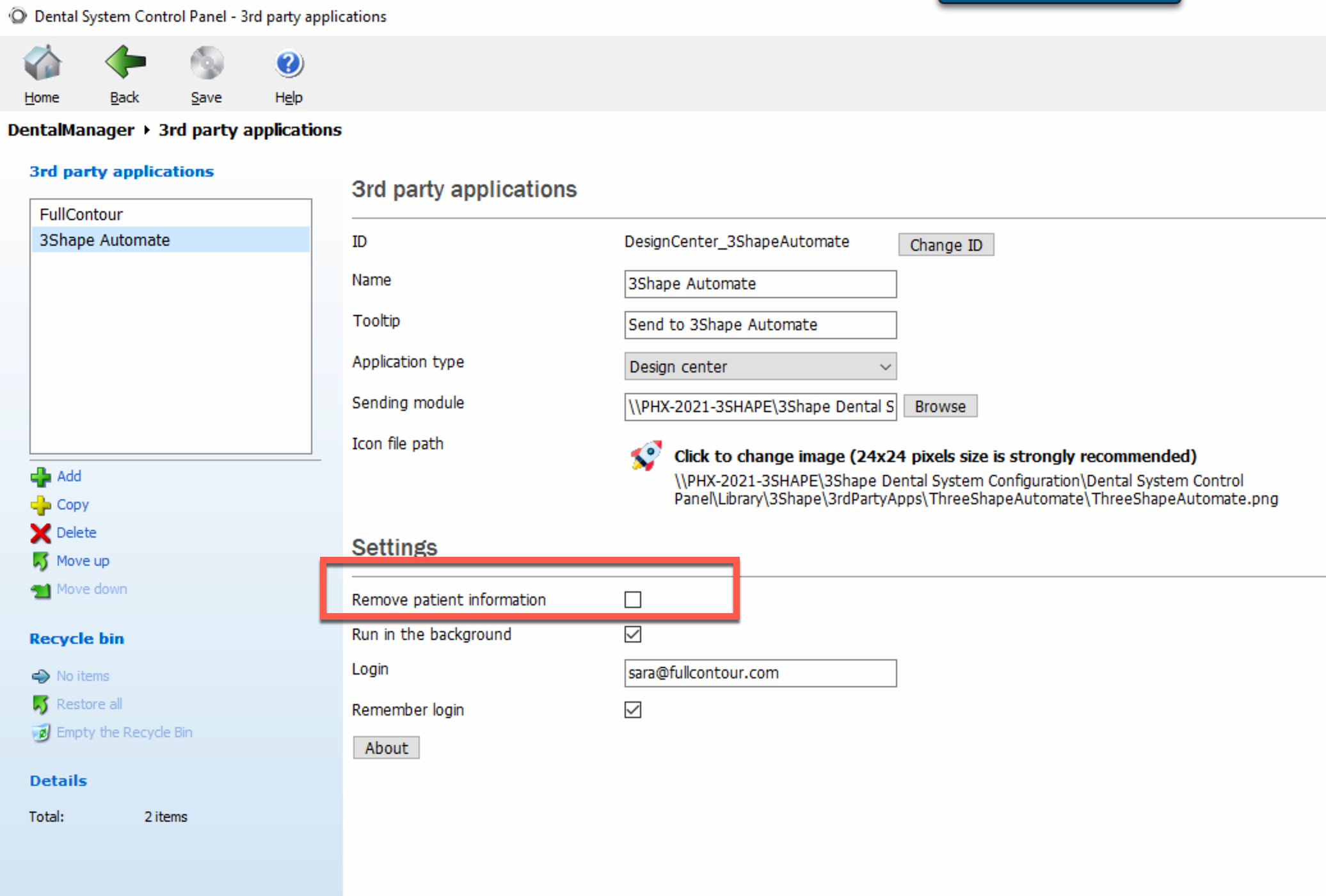 Step 2: Set up the Dentist -dependent CAD settings for the Drs
While in the control panel, Click on Dentist under site settings, click +Add under the table and label each Drs name, click +Add under the Dentist dependent CAD settings section, Fill in the values Cut distance to antagonist (Occlusion value) & Cut distance to neighbor (Contact value)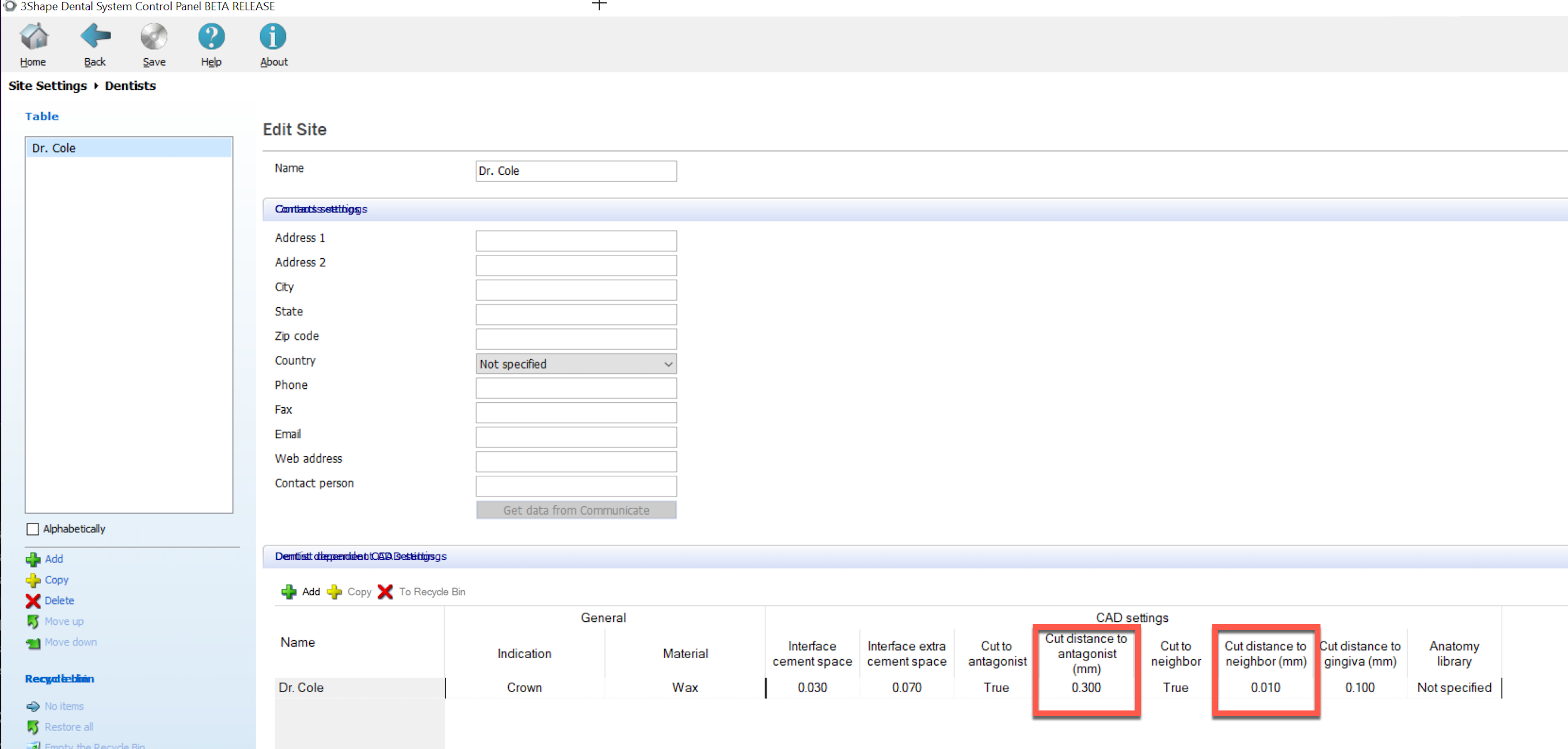 Close & Save the Control Panel
Step 3: Create an order
Order must be created with the dr profile selected under Customer Information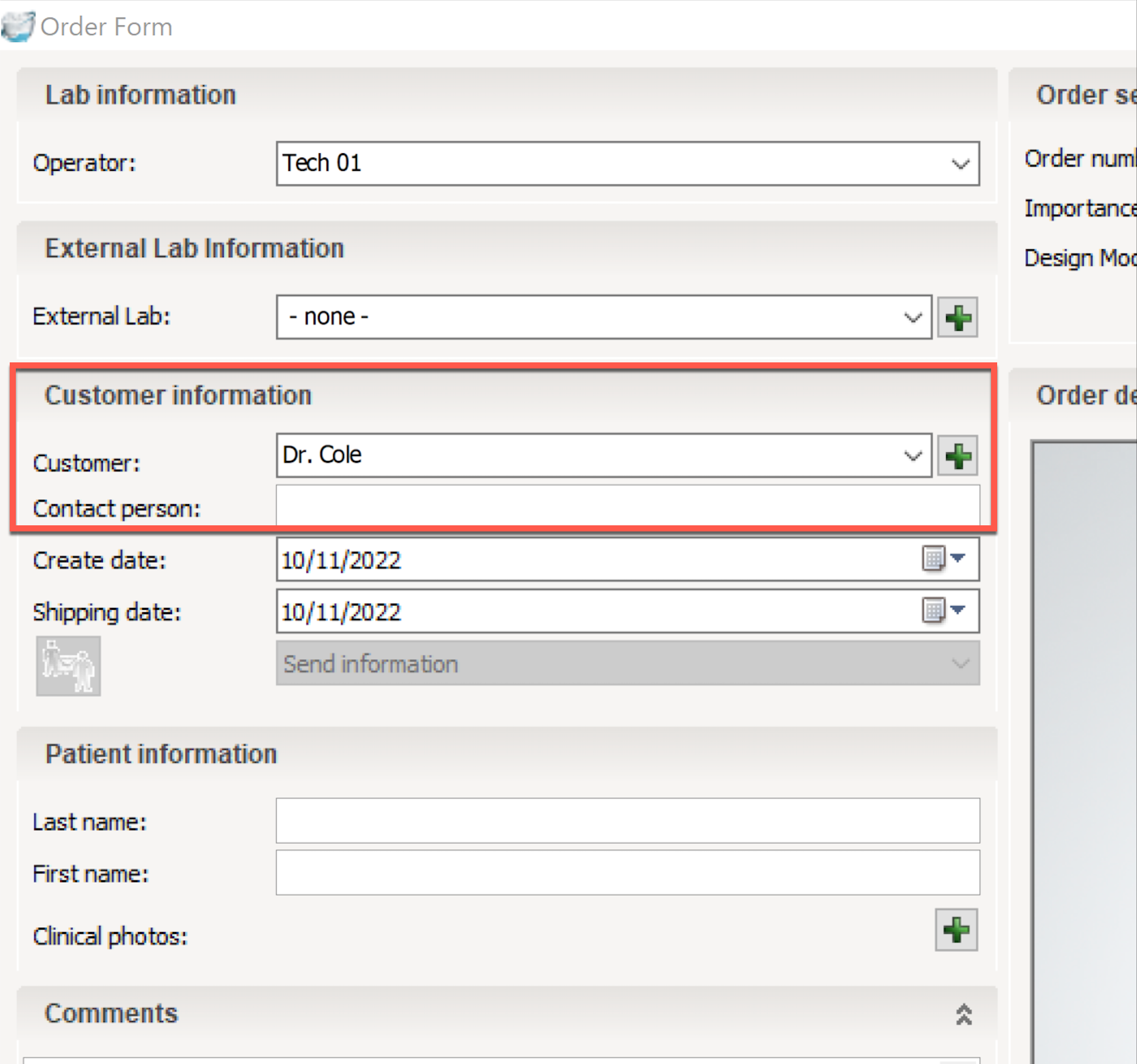 Step 4: Send the order to 3Shape Automate & review the case
You can send via the button integration or you can send via drag & drop to the site automate.3shape.com. The values on the site will not be honored.
When reviewing the case, the screenshot will tell you the *CAD setting for "Dr Name". This means it honored the values you set up in the dentist-dependent CAD settings for this Dr.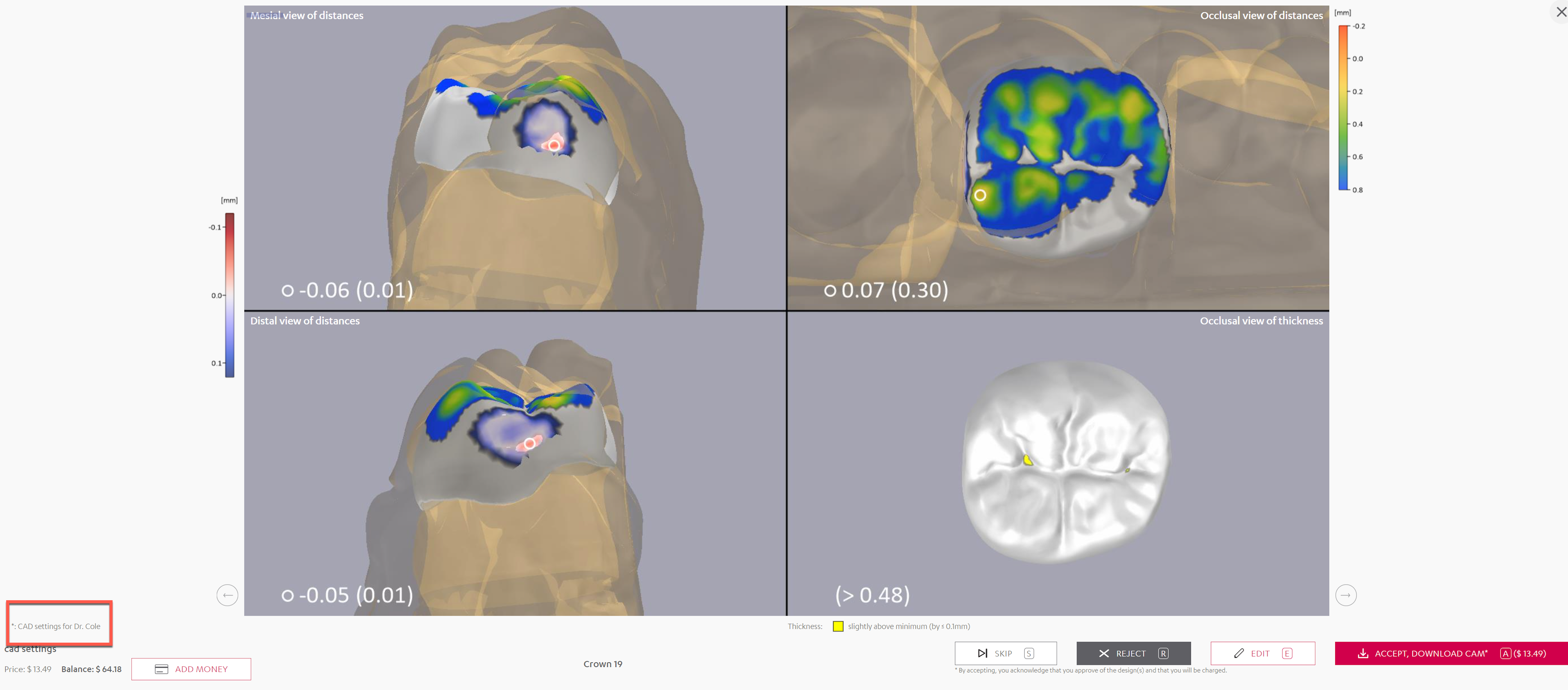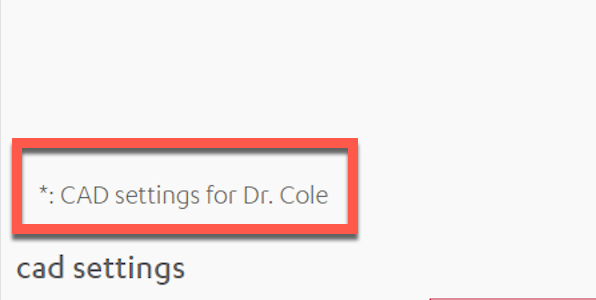 Please email Customer Support at automate@3shape.com or Chat with us for any further questions!