In this article we will be going over Design Preferences.
On the Design Preferences, you can add General Instructions for the cases you are sending for. In this way we make sure that our designers get better understating on how your orders must be executed if there are no Design Guide Codes selected.
To view your design preferences, you will need to click on the "Location" tab on the upper left side of your account. This "Location" tab holds all your account details.

On the left side of the screen, you will have the "Design Profile" Option.

Once here, if you have not set up your defaults, please click on the "Design Preferences" tab and then click on "Edit Preferences."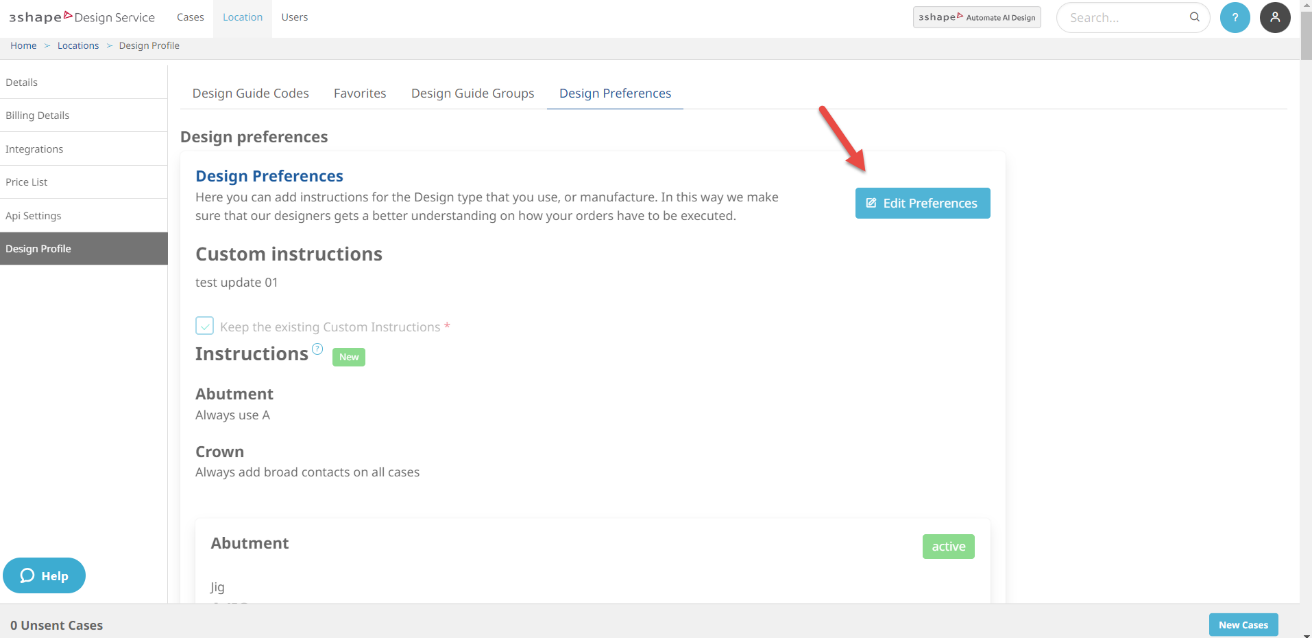 Scroll through the design type categories to set contacts, occlusion, libraries, etc.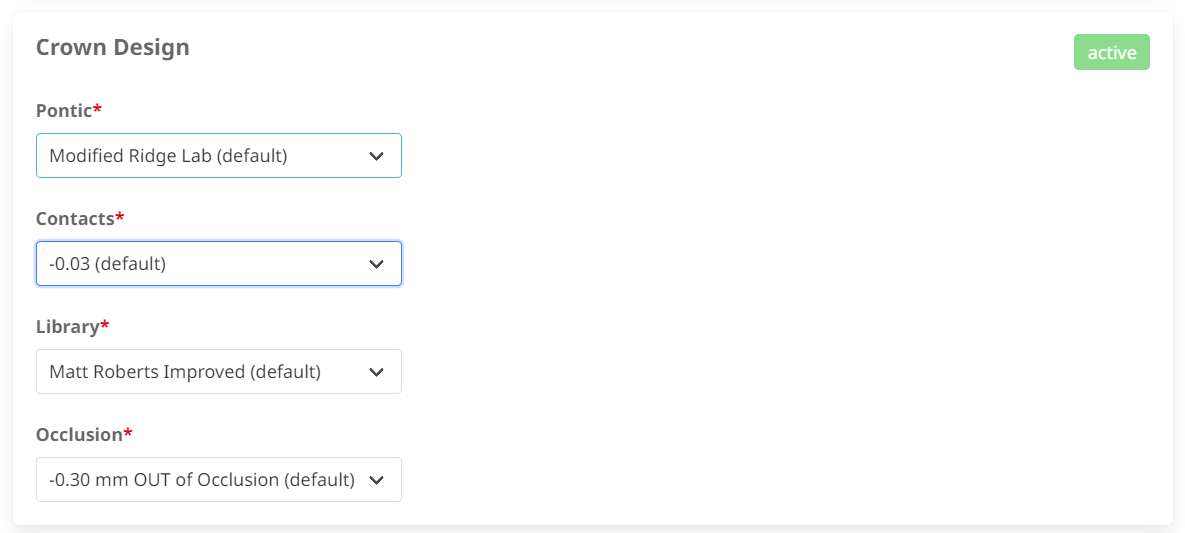 Hit on the little arrow to see the different options available.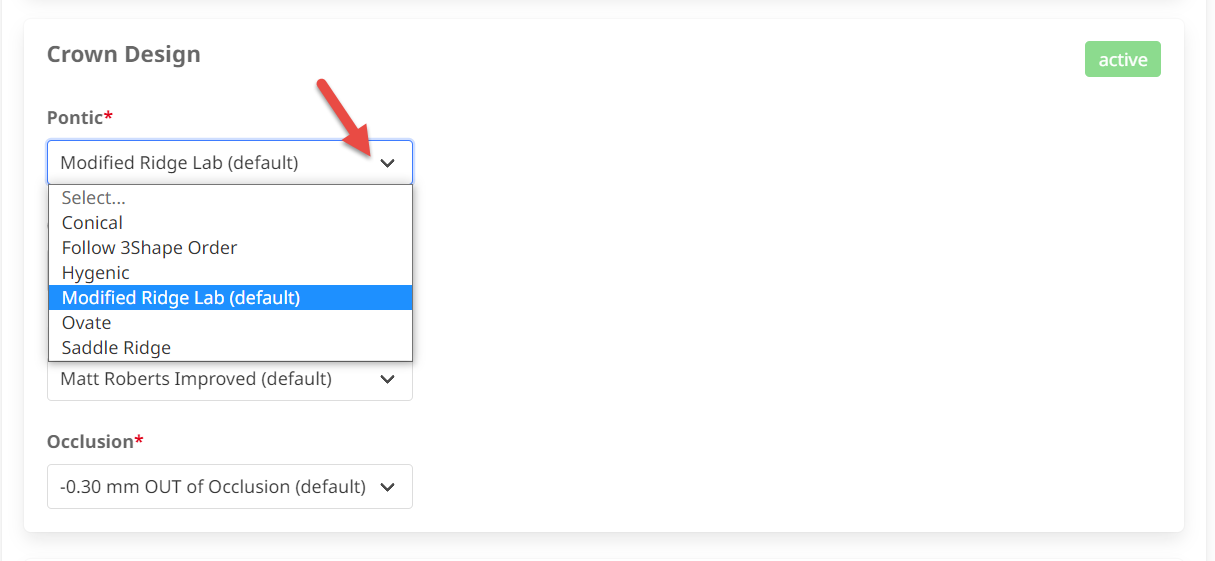 Once you set up all your default click on "Save". You can always go back and adjust your preferences if needed.
Important! Custom instructions should only be used if a design guide code isn't available.
Also, you can edit your preferences and add custom instructions for each Design Type. Click on the "Edit Preferences" button.

Once you click on edit preferences you will have the option to split the instructions for each design type.
Click on the design type you are looking for and then hit on "Add."
A box will pop up, then you can add the instructions.

Remember to click on "Save" once you are done.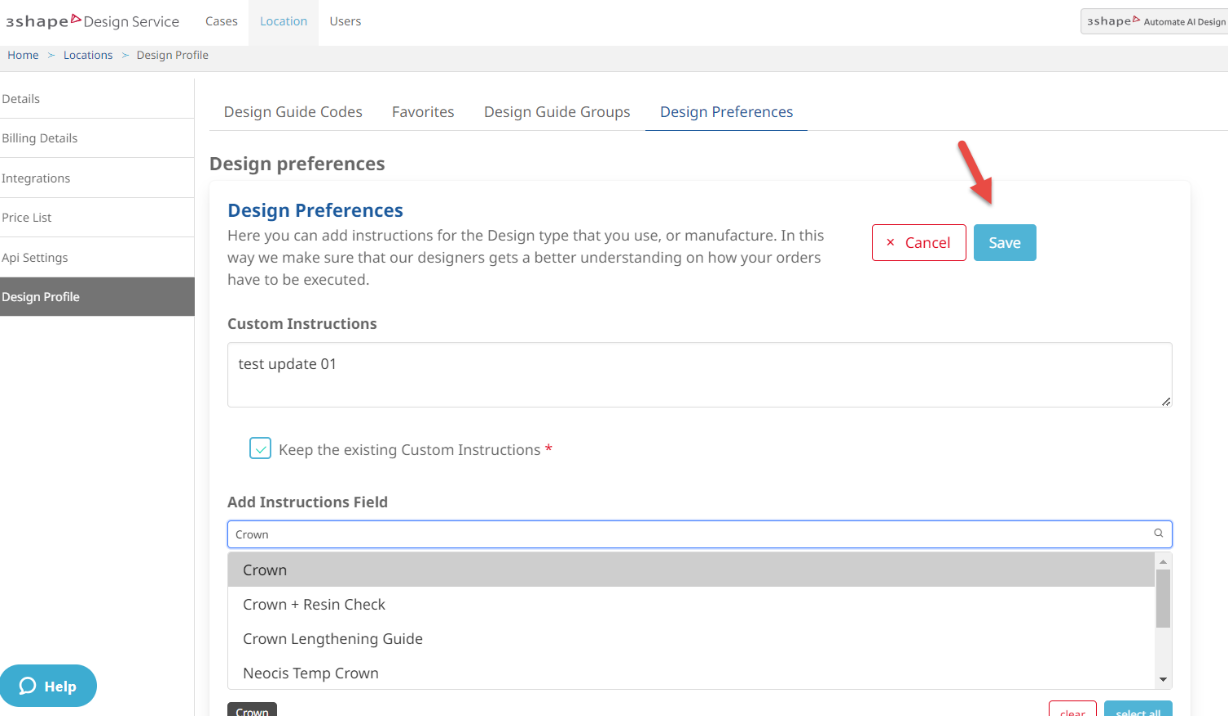 Important: You do not need to add the information on each order you send since this information will be saved for all your cases according to the design type we have on the case.
If you haven't set up your Design Guide Codes yet, please check this article: https://support.fullcontour.com/hc/en-us/articles/16938775490587-How-To-Manage-Your-Design-Guide-Codes
If you haven't set up any Design Guide Groups yet, please check this article: https://support.fullcontour.com/hc/en-us/articles/16938981706395-How-To-Manage-Your-Design-Guide-Groups
If you have any additional questions, please email Customer Support at designservices@3shape.com or Chat or call us for further assistance!